Rhubarb Strawberry Coffee Cake
It's spring!  The flowers are out, the trees have leaves and we've already cut our lawn 3 times!  Rhubarb is in full swing, and our garden is no exception.  My son and I picked the rhubarb this weekend and made a few recipes I've been waiting all winter to try out!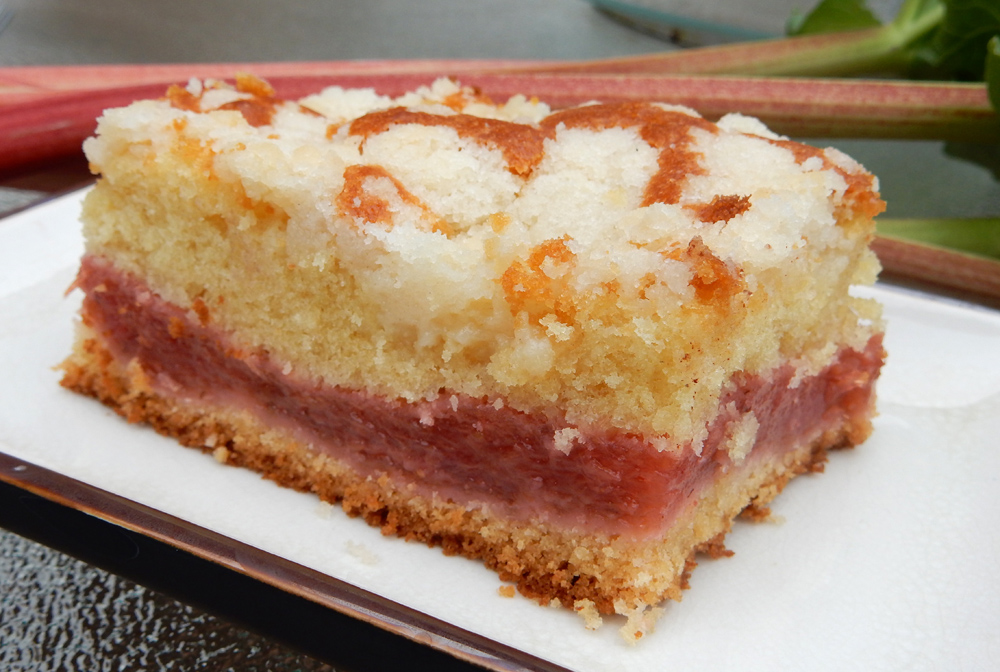 First is Grandma's Rhubarb Strawberry Coffee Cake.  A delicious cake that can be served straight from the pan, or pre-cut on a tray like brownies, as it is nice a sturdy.  One thing to note, this recipe is not for the dieters out there!  Unfortunately most rhubarb recipes are not.  I imagine if I was doing this on my own, I would lessen the sugar and possibly substitute for some natural sugars as we don't typically eat sweets at our house.
But none the less.. This is DELICIOUS.  As he was enjoying his 4th piece, I told my husband to "only eat around the outside" because I hadn't yet photographed it!  It's a pretty dessert too, great for crowds.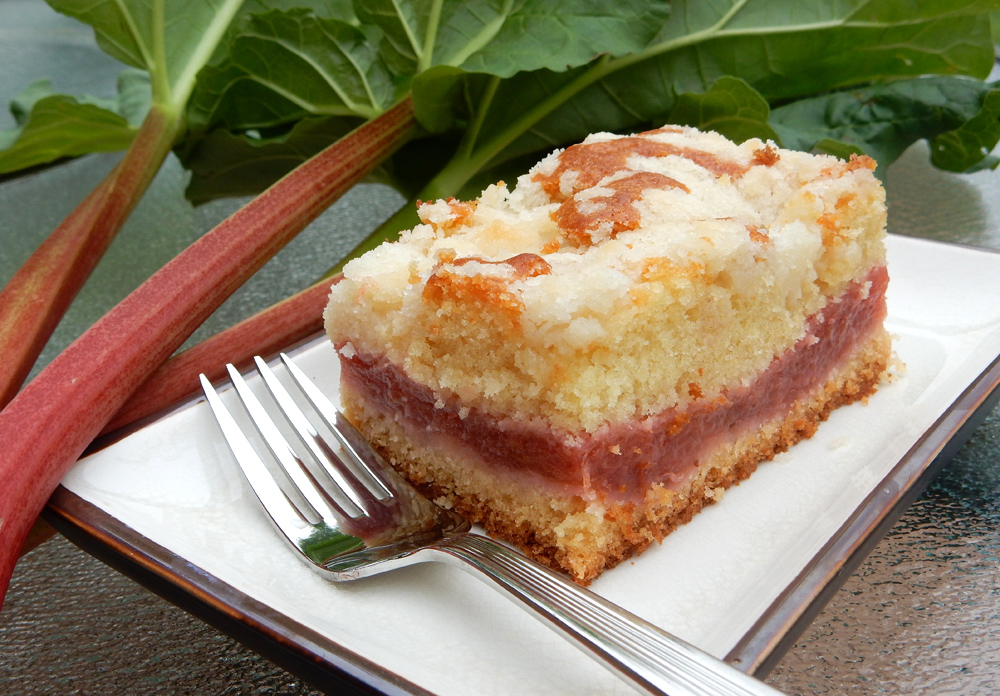 If you look at Grandma's handwritten recipe it says "1 recipe Rhubarb Filling".  After some searching, I found a recipe online almost identical (called for a bit more milk, and less salt; but everything else exactly the same) that shared the details of the "Rhubarb Filling".  I used this, and hope that it was what Grandma may have meant.  Perhaps her recipe was on a different card that she lost.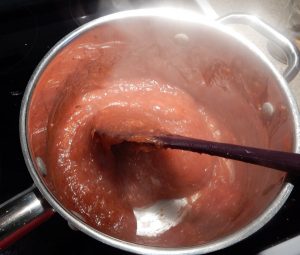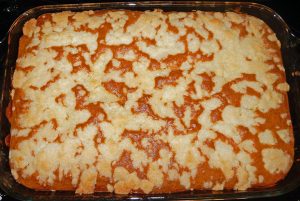 Here is Grandma's Recipe: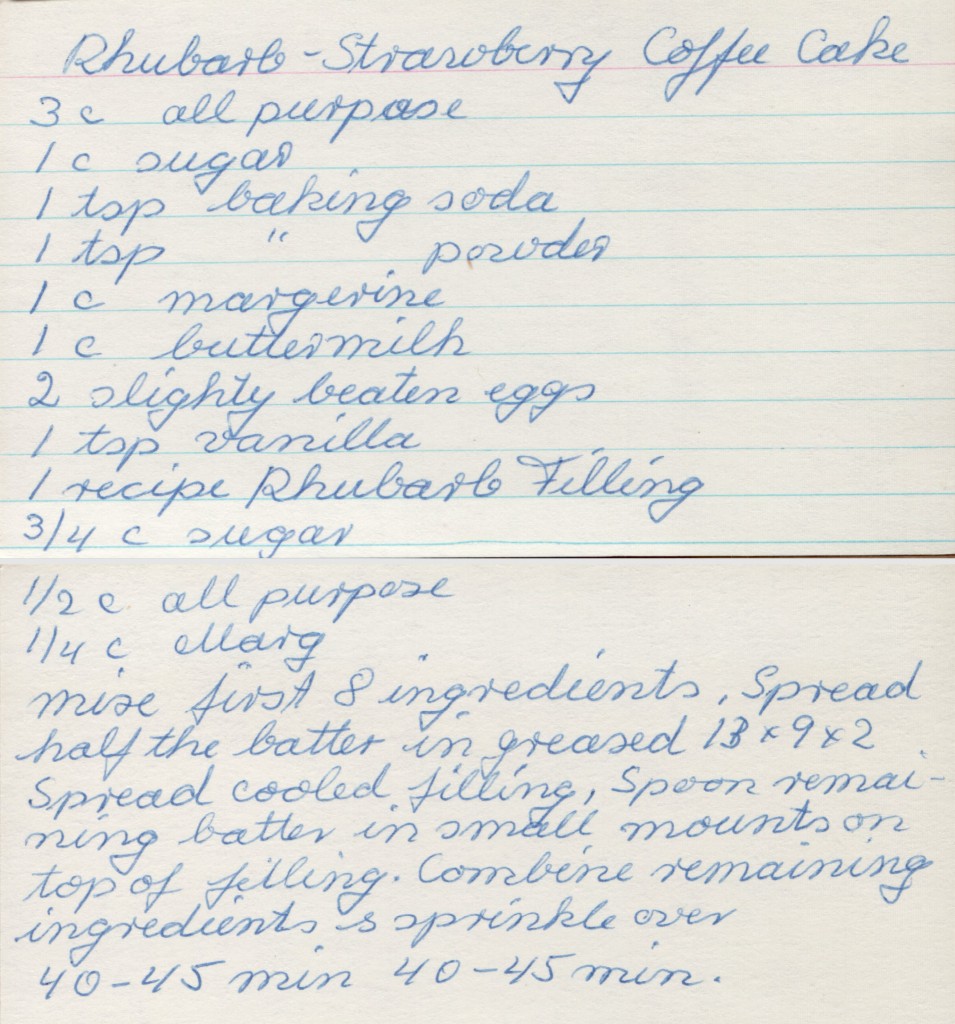 And this is the printable recipe (Scroll to the bottom for print button):
Rhubarb Strawberry Coffee Cake
Filling:
3 cups rhubarb (1" pieces)
1 quart fresh strawberries, partly mashed
2 Tablespoons lemon juice
1 cup sugar
1/3 cup cornstarch
Cake:
3 cups All-purpose flour
1 cup sugar
1 teaspoon baking soda
1 teaspoon baking powder
1 cup margarine
1 cup buttermilk
2 slightly beaten eggs
1 teaspoon vanilla
Topping:
3/4 cup sugar
1/2 cup all purpose flour
1/4 cup margarine
In a large saucepan, combine strawberries, rhubarb & lemon juice. Cover & cook on medium for 5 minutes.
Mix sugar & cornstarch in a bowl, then add to saucepan. Bring to a boil, cook & stir 2 minutes until thickened.

 

Remove from heat; let it cool.
Mix all cake ingredients at once.
Spread half the batter in a greased 13x9x2 pan.
Spread cooled filling on top.
Spoon remaining batter in small mounts on top of filling, spread out evenly.
Combine topping ingredients and sprinkle over.
Cook for 40 – 45 minutes at 350.
Makes 16 – 20 cake pieces.
Print the Recipe Only