Cabbage Rolls (translated from German)
This is an amazing traditional German cabbage roll recipe!  No tomatoes, no sauerkraut, no rice; just delicious flavour!  These rolls received a big thumbs up in our house!  The house smells like a restaurant tonight.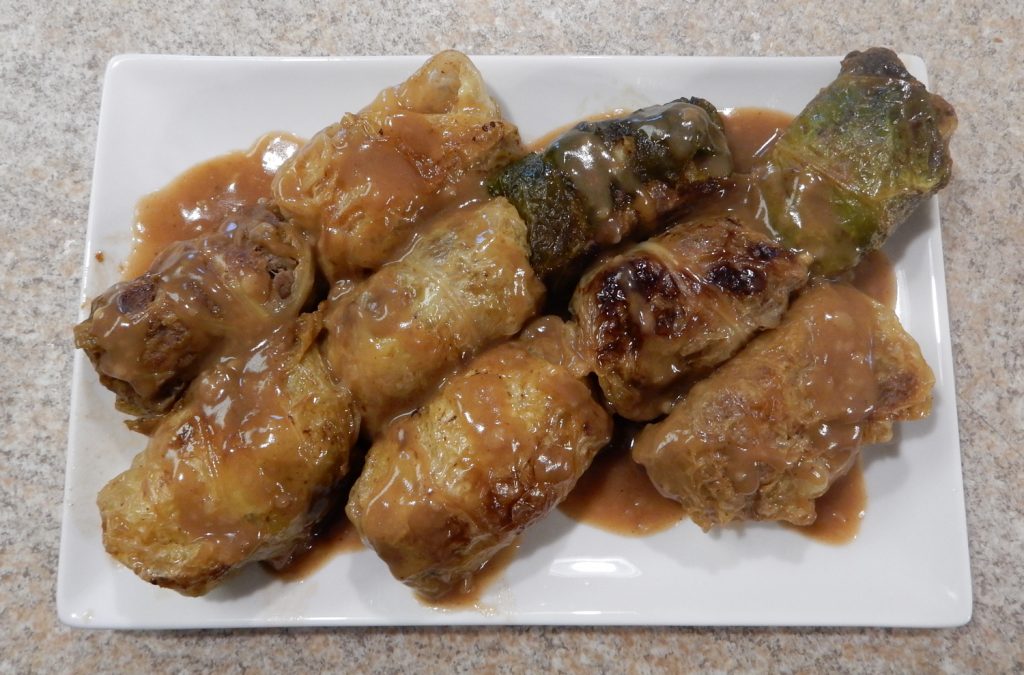 I have never made cabbage rolls before, and honestly they were a bit intimidating. But as with all Grandma's recipes.. once I got started, nothing was complicated! I researched a lot of German cabbage rolls, to be certain the cooking method lined up with Grandma's limited instructions, haha.  I don't think a lot of people use savoy cabbage; it was really easy to work with, more soft like lettuce.
We will be making these again!  So Good!  Traditionally (from research, not the details of Grandma's recipe) this would be made with a beef/pork mixture.  I think any ground meat will work, so make them according to your diet.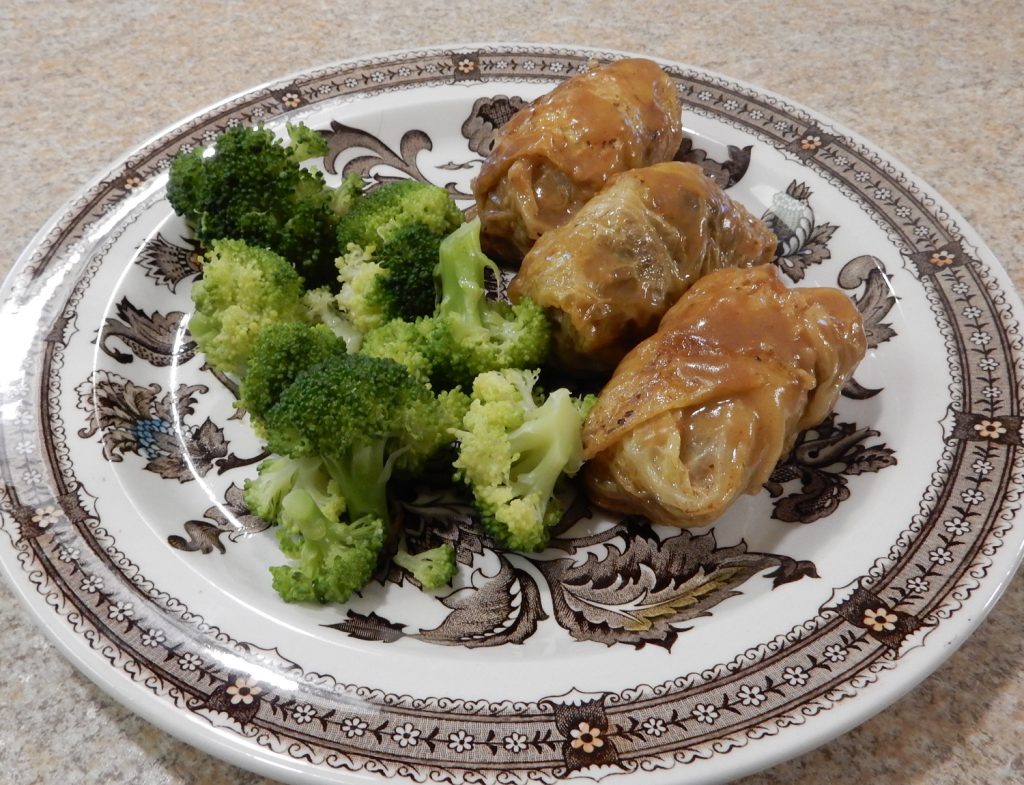 And here is Grandma's recipe (with a bit of instructions even!):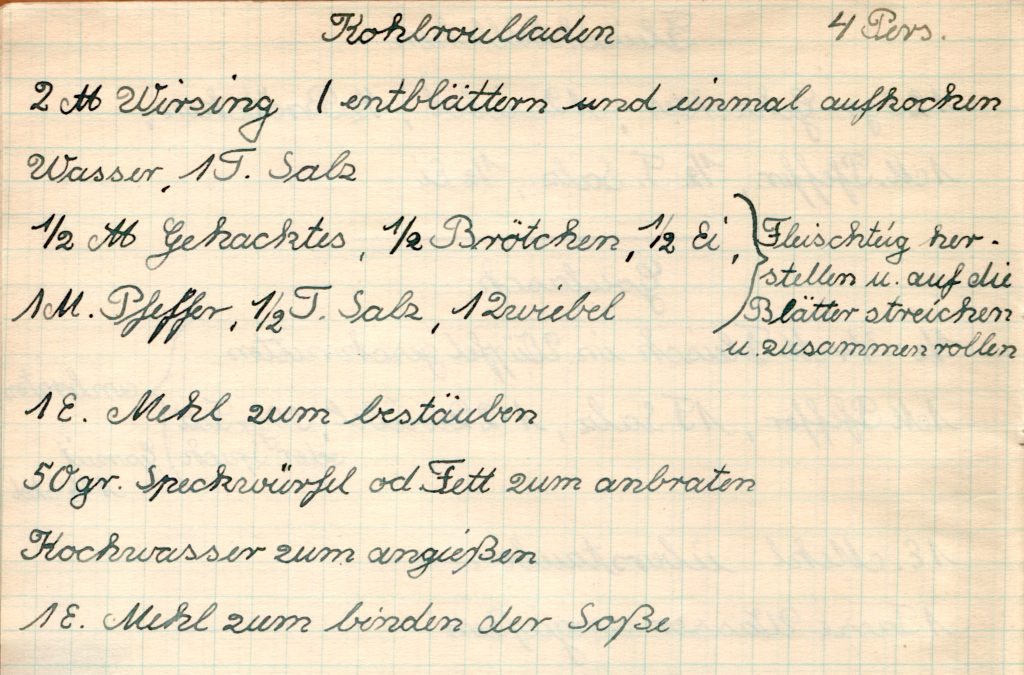 And to print this recipe, please use the icon below the recipe:
Cabbage Rolls
2 lb Savoy Cabbage (1 head)
Water and salt (for boiling the cabbage)
1/2 lb of Ground Meat
1/2 cup croutons, small or slightly crushed
1 egg
Pinch of pepper
1/2 teaspoon salt
1 onion, minced
1 tablespoon flour – to dust on top in the frying pan
1/4 cup bacon grease (or butter; less is OK!)
1 tablespoon flour to thicken the sauce
First, cut around the stem of the cabbage so the pieces come off easily later.
Drop whole cabbage in boiling salt water and cook for 5 – 10 minutes
Remove and separate the leaves.
Meanwhile, mix meat, croutons, pepper, salt & onion.
Put approx. 2 tablespoons at the "stem" end of a cabbage leaf, roll once, then fold in the sides and continue rolling.

 

Hold shut with a toothpick.
Melt butter or bacon grease in large frying pan, add cabbage rolls.
Dust with flour.

 

Brown the cabbage leaf, then flip, browning both sides.
Add approximately 3 cups of hot water to the frying pan.
Simmer on LOW for 1 hour.
Remove cabbage rolls and take out toothpicks.
Add 1 tablespoon flour to the remaining liquid and stir until thickened.
Pour overtop of cabbage rolls, and serve.
Serves 4 people. (3-4 rolls each)
NOTE:
 

Optionally, add some beef broth instead of water when letting the cabbage rolls simmer. Tastes delicious!
Print the Recipe Only