Nudelauflauf (Translated from German)
Nudelauflauf = Noodle Casserole.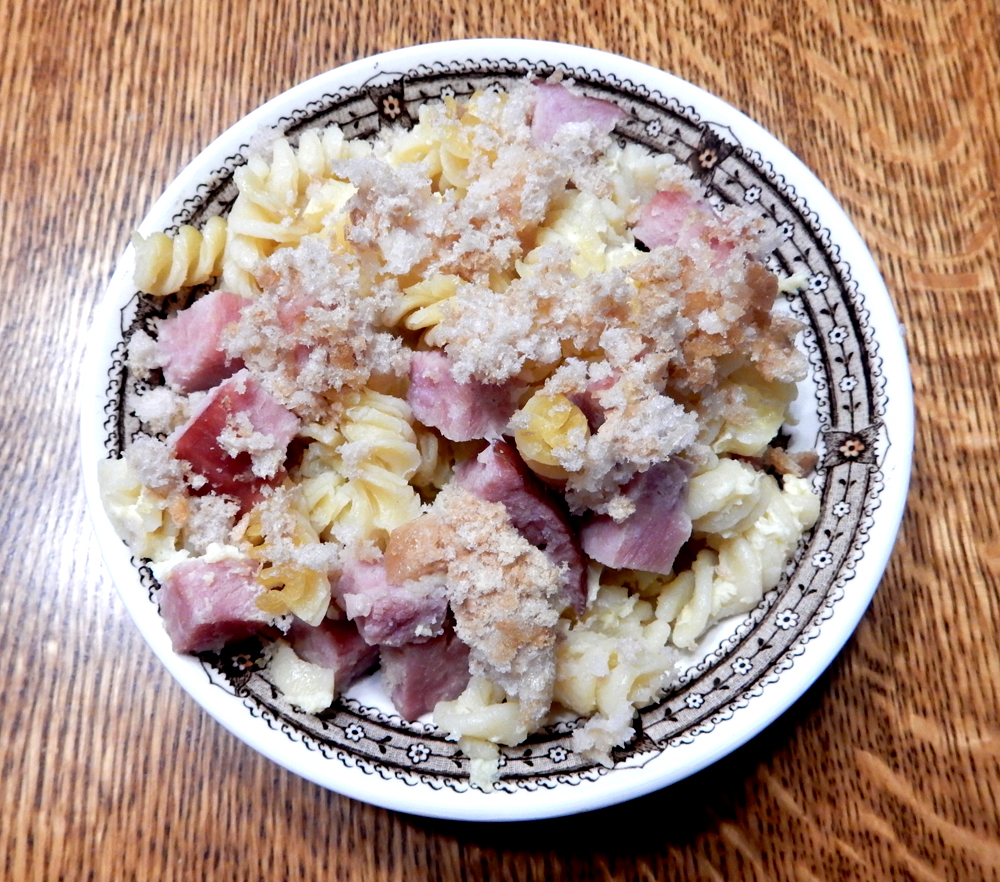 This is a great base to any casserole.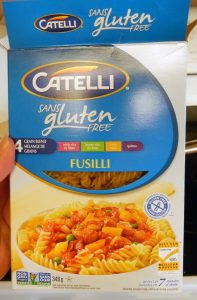 By itself it is a basic casserole that even my 3 year old loved. (Which is impressive because he often will not eat noodles or meat) Our child is both Lactose & Gluten intolerant… Which means we used an alternative noodle, alternative milk and alternative bread crumbs. I won't mention these in the actual recipe, but if you are in a similar boat as we are, I recommend this brand of noodles! They hold up very well in casserole cooking!
Based on the handwriting in this 'cookbook' she created, I don't think Grandma was that old when she made this recipe.  It could have been basic instructions on the starting point of a noodle-based casserole. As with many of the recipes in this handmade recipe "book" of hers, there is no cooking instructions.  I'm really starting to think that while in Germany, when she was learning to cook, they did not have an oven that you set a particular temperature as easily as you would now?
Easy additions to this casserole would be carrots, peas, corn, and topped with a dose of cheese 🙂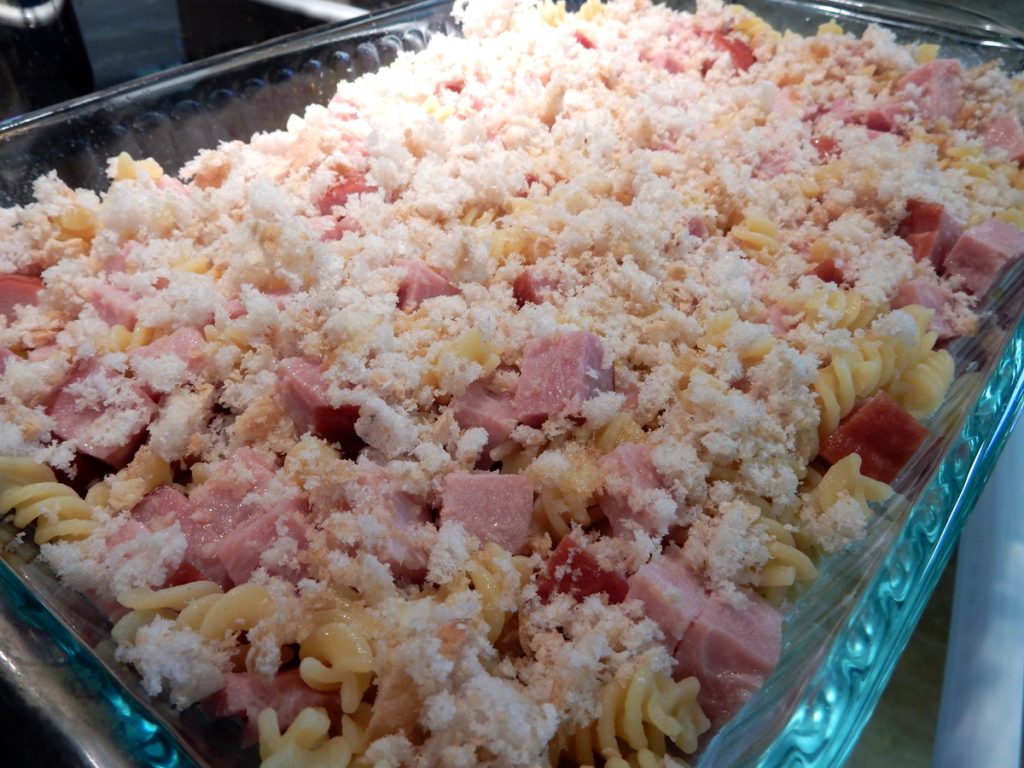 As it was, we liked it!  Simple and basic, and really not complicated at all.  I added extra bread crumbs, maybe 1/2 cup, not 1 TBSP.  Keep this in mind if you'd like to coat the top of your casserole.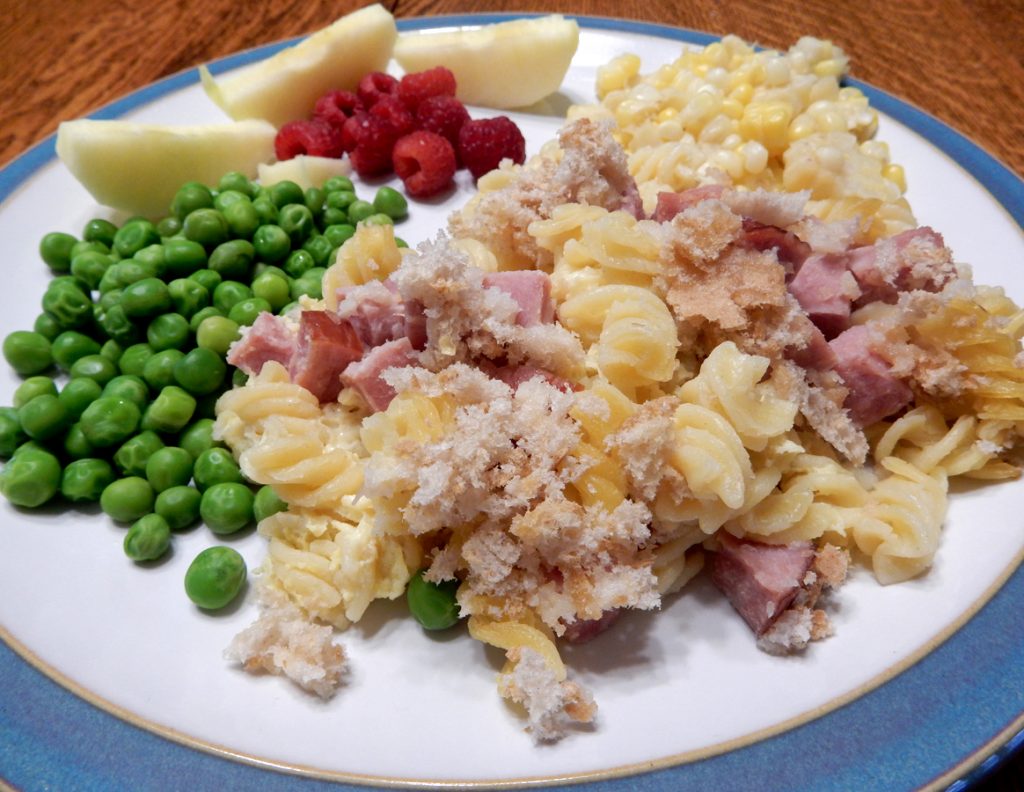 Here is Grandma's handwritten recipe (which offers no cooking instructions, haha!):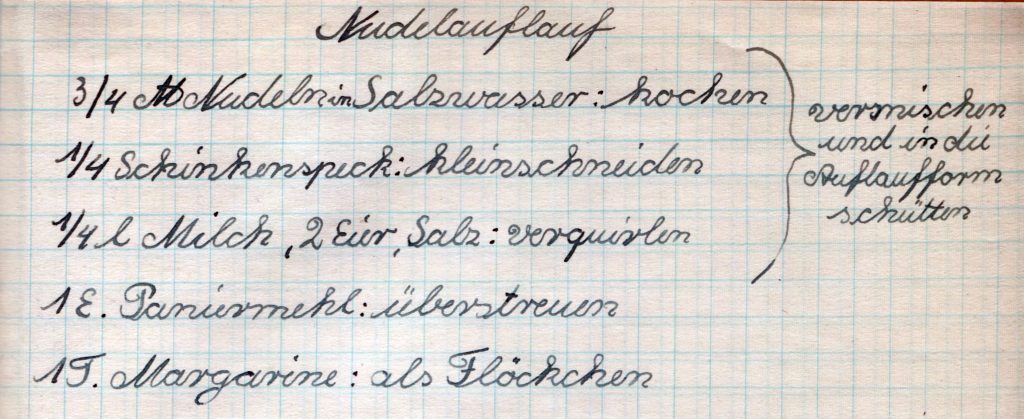 And here is a printable version:
Nudelauflauf (Translated from German "Noodle Casserole")
3/4 lbs Noodles (dry, approx 340g package)
1/4 Ham (the small 1/2 hams work)
1 cup Milk
2 Eggs
Salt (to taste)
1 tablespoon Bread crumbs
1 teaspoon Margarine
Cook the noodles in salt water until al-dente.
Preheat oven to 350
Meanwhile, cube the ham.
Beat eggs, then add milk & salt; stir until well combined.
Drain the noodles, add to 9×12 casserole dish.

 

Add ham & mix.
Top with milk & egg mixture.
Sprinkle with breadcrumbs (add more if desired)
Put pats of margarine on top.
Cook for 20 min covered with tinfoil.
Cook for an additional 10 min uncovered to brown the breadcrumbs.
Print the Recipe Only