Apfel im Schlafrock (Apples in Dressing Gowns) – Translated from German
The recipes I have remaining are mostly German.. and many are challenging.  Most of the German recipes do not have instructions, as I'd mentioned before.  As with all recipes, Google had a ton of variations.  I recorded what steps I did, and followed Grandma's measurements and it turned out delicious; so it was well worth it!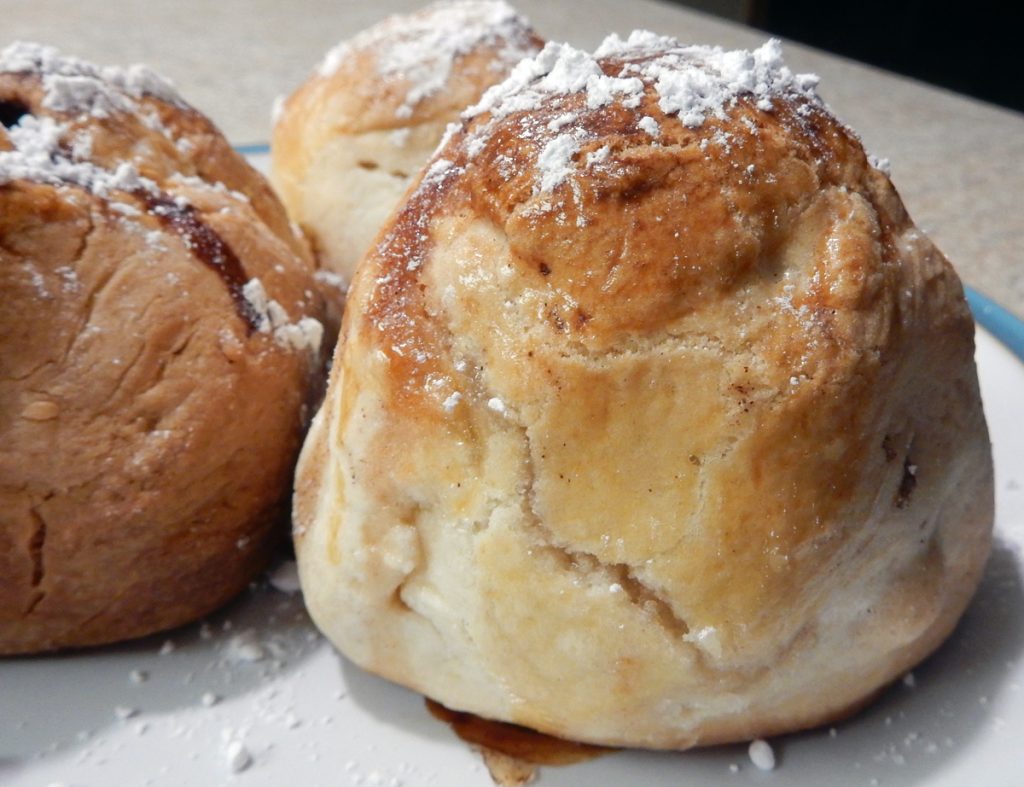 I combined a few ideas, made up a cooking time & temperature and hoped for the best!  I hope these are close to what Grandma would have made.  My dad remembers these without the pastry, just a stuffed apple cooked in the oven.  Which would be delicious on it's own too!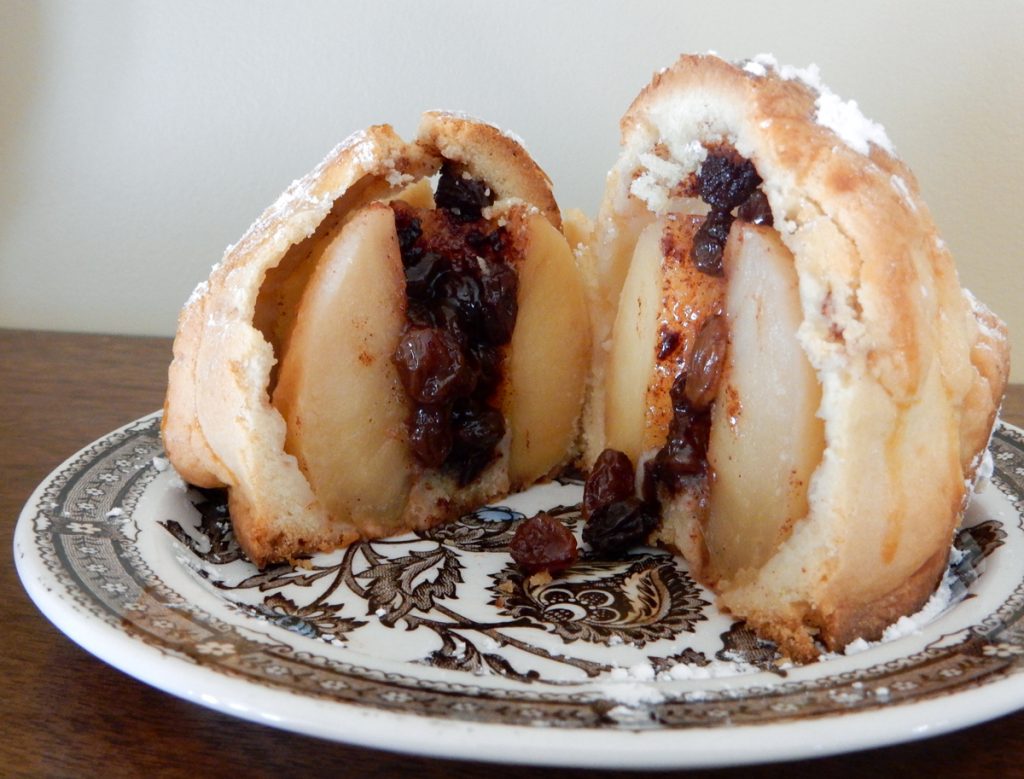 In my search for recipe instructions, I came across many popular filling ideas:
nuts
marzipan/almond paste
oats
cream sauce drizzled on top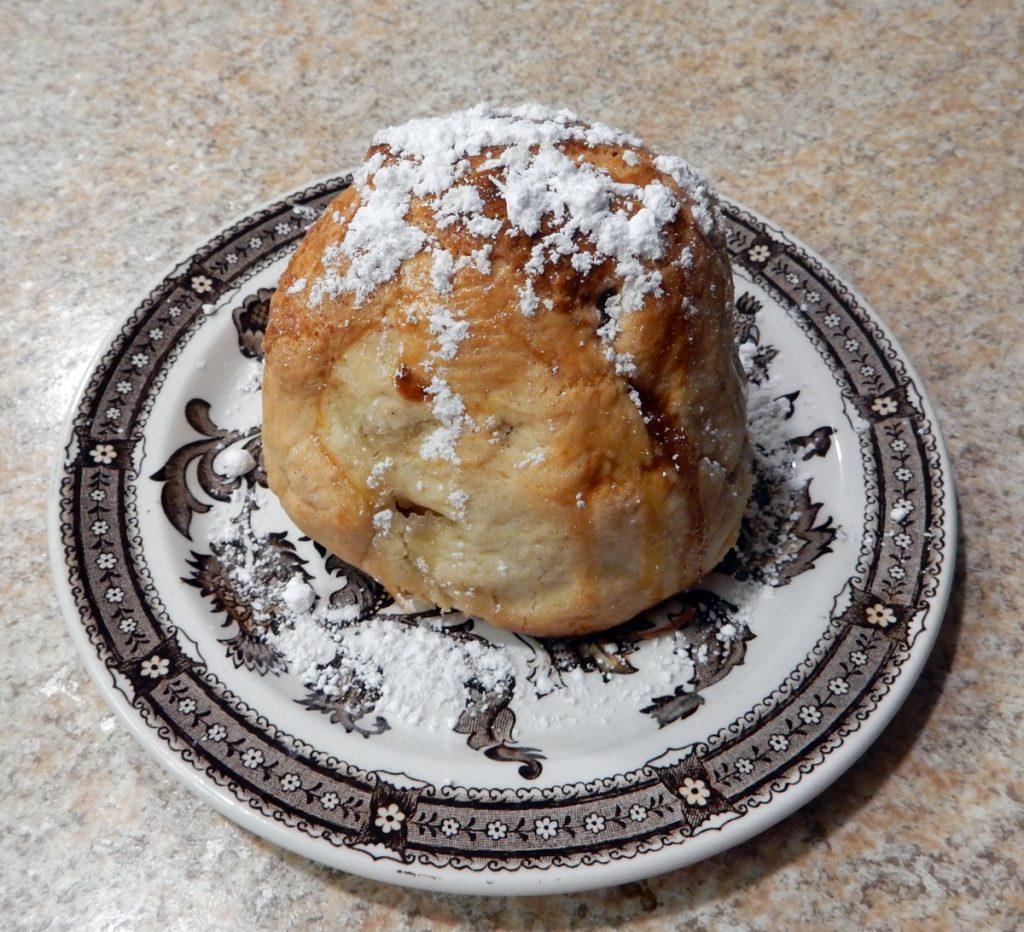 For some this recipe might be intimidating.. Here is a step by step with pictures to help you out.  It really is a great dessert for a dinner party, and easily doubled.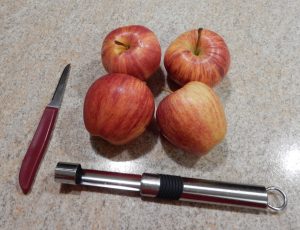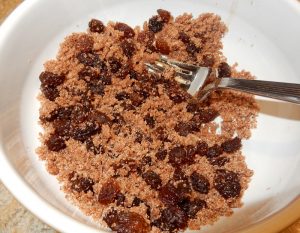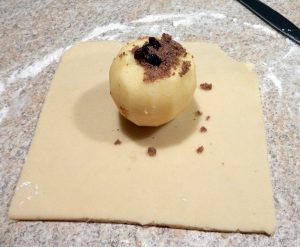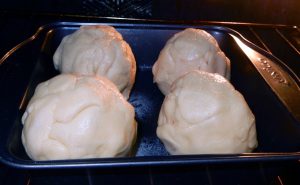 And here is Grandma's recipe card: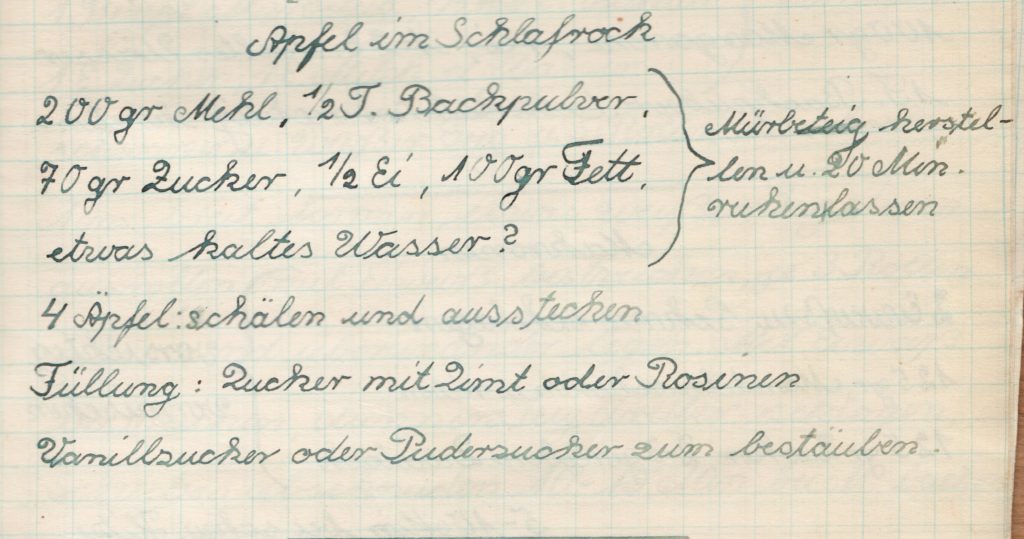 This is the printable recipe (link at the bottom), and my best interpretation of what the instructions may have been:
Apples in a Dressing Gown
Pastry:
1 2/3 cup flour
1/2 tsp baking powder
1/3 cup sugar
1/2 egg (beat it, so it's evenly dispersed)
1/2 cup shortening
A little cold water (if necessary)
Powdered sugar or Vanilla Sugar (for dusting)
Apples:
Filling:
3 Tbsp sugar
2 tsp cinnamon
1/2 tsp butter (optional)
1/2 cup raisins
Mix egg, shortening & sugar until well combined.
Add flour & baking powder and mix until dough forms
Knead dough & let sit in refrigerator for approximately 20 minutes.
Preheat oven to 350
While that is sitting, peel & core the apples.
To prepare the filling, mix sugar & cinnamon and add 1/2 tsp butter to help things stick.
mix in the raisins.
On a floured surface, roll out dough and cut into 5-6" squares.
Place Apple on top of dough square & stuff with filling.
Lift corners of dough to the top of the apple, covering the entire apple. Depending on the stiffness of your dough, you may be able to form peaks, or simply "wrap" the apple.
Place on greased cooking sheet or baking pan, dust with 2nd half of egg (if desired) and cook for 30-45 minutes, depending on when your apples are soft.
Dust with powdered sugar or Vanilla Sugar.
Note: Some people make a cream sauce for on top.  Other filling options are marzipan, nuts, crushed walnuts, rum, & oats.
Print the Recipe Only