Going crazy for nuts!!  Wow… peanuts, walnuts, pecans, almonds, pistachios…  Grandma loved them all.  But if you live in a small town like me, plan ahead for this recipe..  Pistachios aren't readily available shelled.  It was a true labour of love to get me some Pistachios!  But look at these adorable cookies as a result!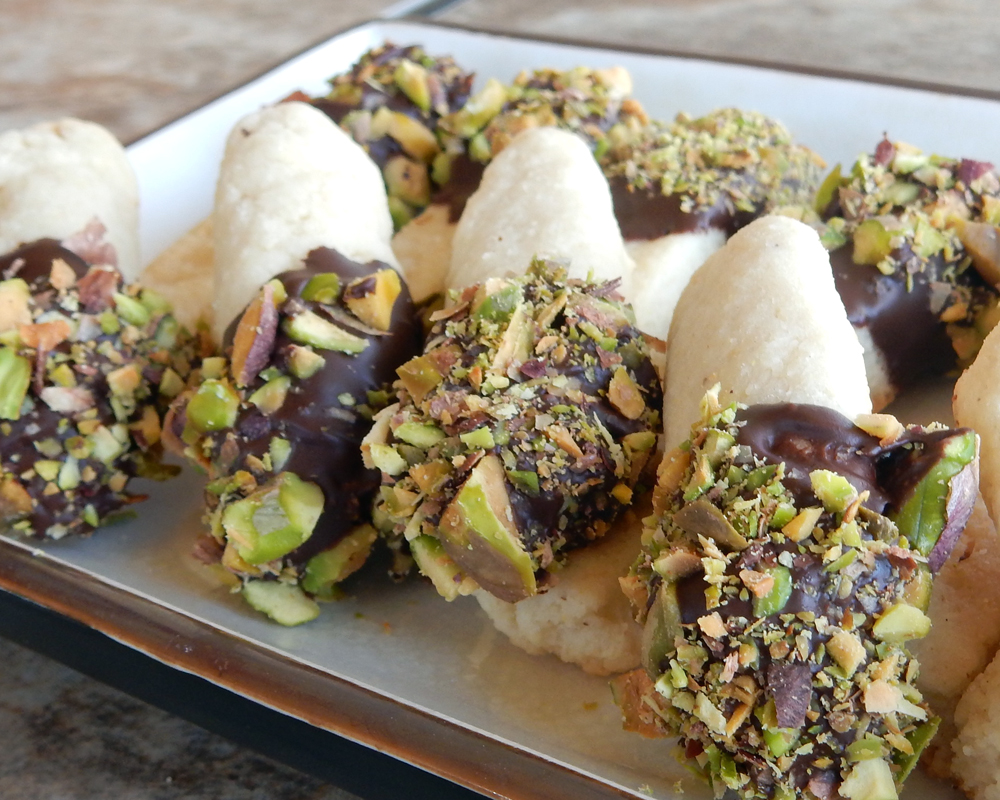 I imagine this recipe was copied down because of it's chocolate & nuts combination.  It really is a great snack to bring to an event, or I imagine this was a Christmas cookie too.  It's not sweet, at all.  The whole recipe has only a few TBSP of sugar, so it's more like grabbing from the mixed nuts bowl.. But we really liked them!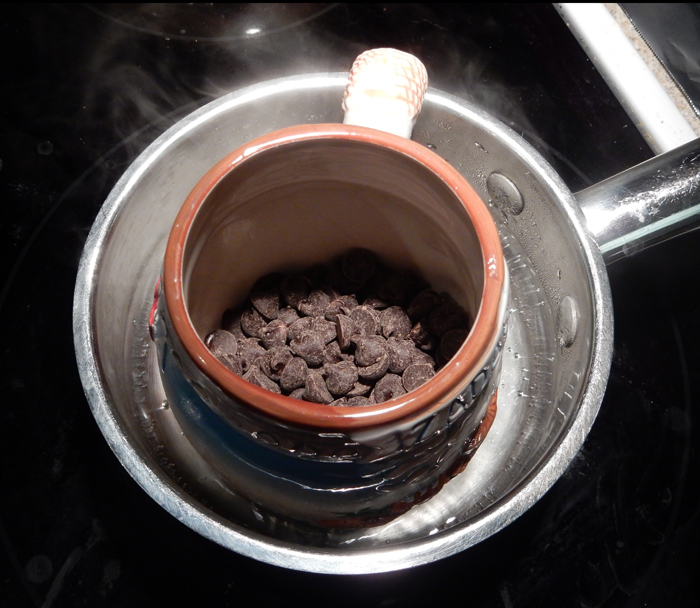 Grandma's recipe suggests that you should roll the cookies (by TBSP amount) into 2″ logs; then cut lengthwise. (Like Cadbury Fingers) I did plenty this way, but for the rest I smushed the dough out, and cut with a knife long skinny rectangles to save myself some time.  The taste and look were both great.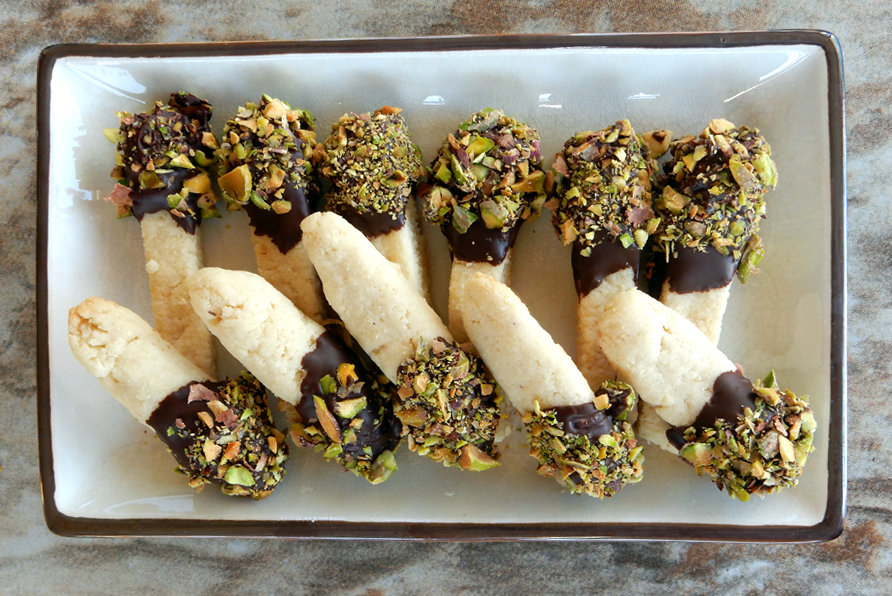 Here is Grandma's handwritten recipe card: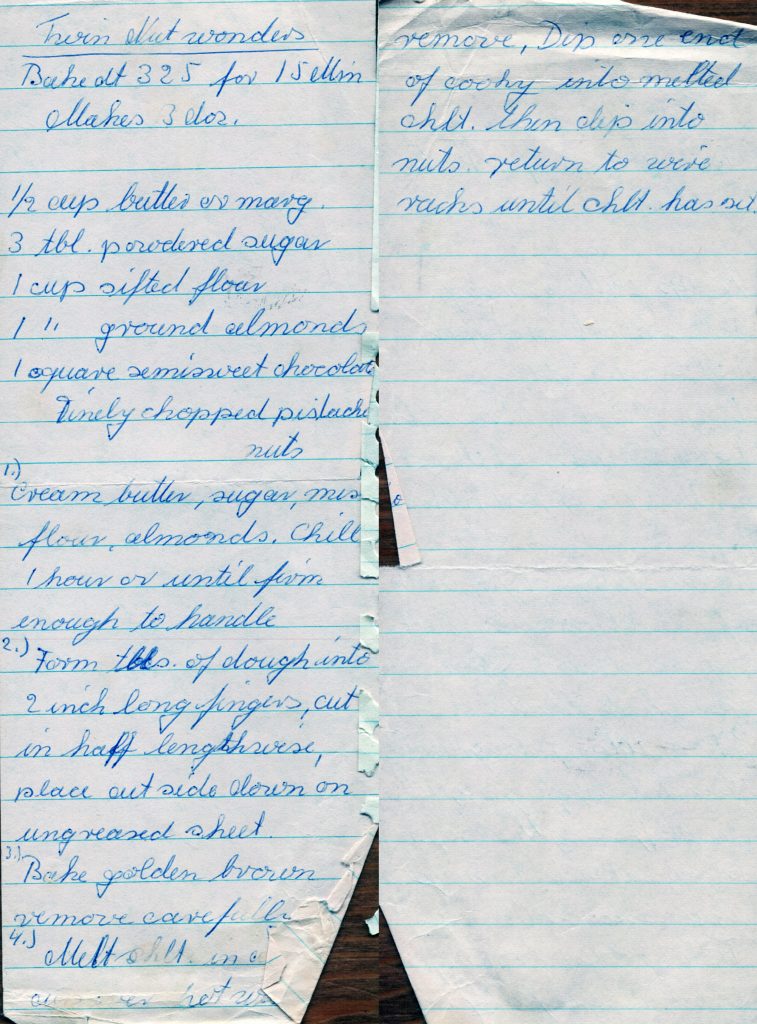 And here is the printable recipe: (link at the bottom)
Twin Nut Wonders
1/2 cup butter or margarine
3 tablespoons powdered sugar
1 cup sifted flour
1 cup ground almonds
1 square semisweet chocolate
Finely chopped pistachio nuts
Cream butter, sugar, mix flour, almonds.

 

Chill 1 hour or until firm enough to handle.
Preheat oven to 325.
Form tablespoons of dough into 2 inch long fingers, cut in half lengthwise, placing cut side down on uncreased cookie sheet.
Bake until golden brown & remove from pan carefully. (Approximately 15 min)
Melt chocolate in a double boiler over hot water, remove and dip one end of cookie into melted chocolate.
Then dip into nuts.

 

Return to wire racks until chocolate has set. (Or use parchment paper)
Makes 3 dozen, easily.
Print the Recipe Only