I have never made anything with Poppy Seeds.
Sure, I've had Costco's Poppy Seed Muffins, or a poppy seed bagel… but I've never made a Poppy Seed anything – Do they add any nutritional value?  Hmm.  Either way, I love 'em! And of course, as are most of Grandma's recipes – this one was quick and easy to do.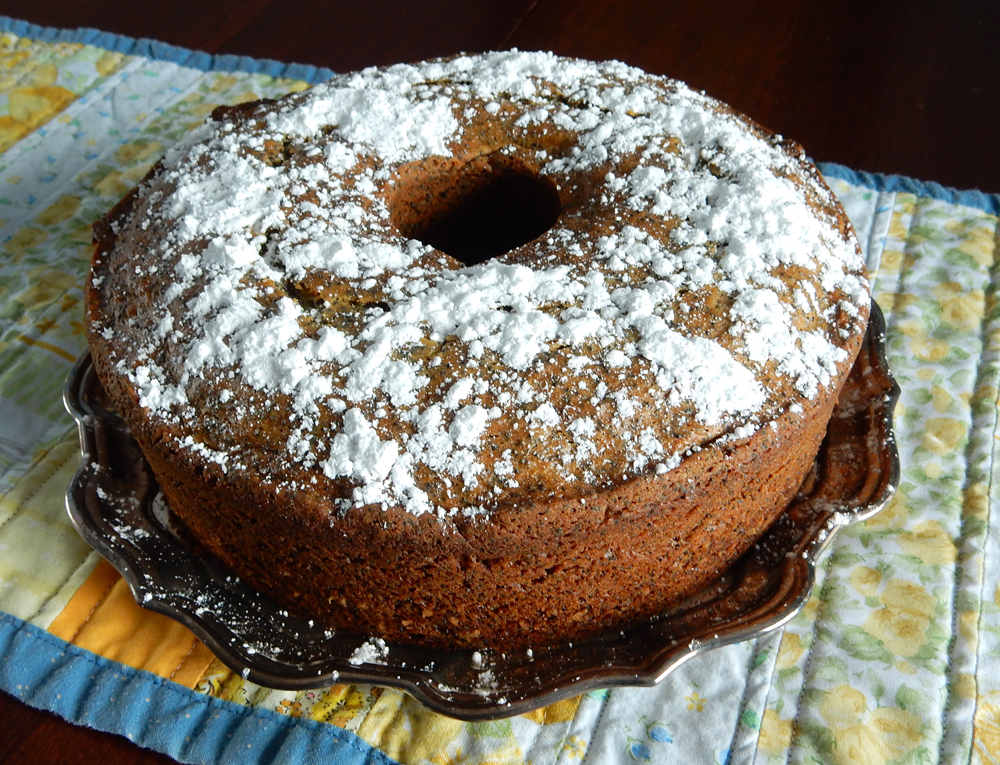 This recipe makes a dense cake, much like a Banana Bread and would work well as a sweet cake served at Breakfast time or Brunch with a group of people. I dusted it with icing sugar for a nice look, but I do not think I would ice it with buttercream frosting; It just isn't that type of cake. Although, a nice runny sugar icing would work really well, and I think Grandma had a recipe for that too…  Hmm, looks like I may make this again!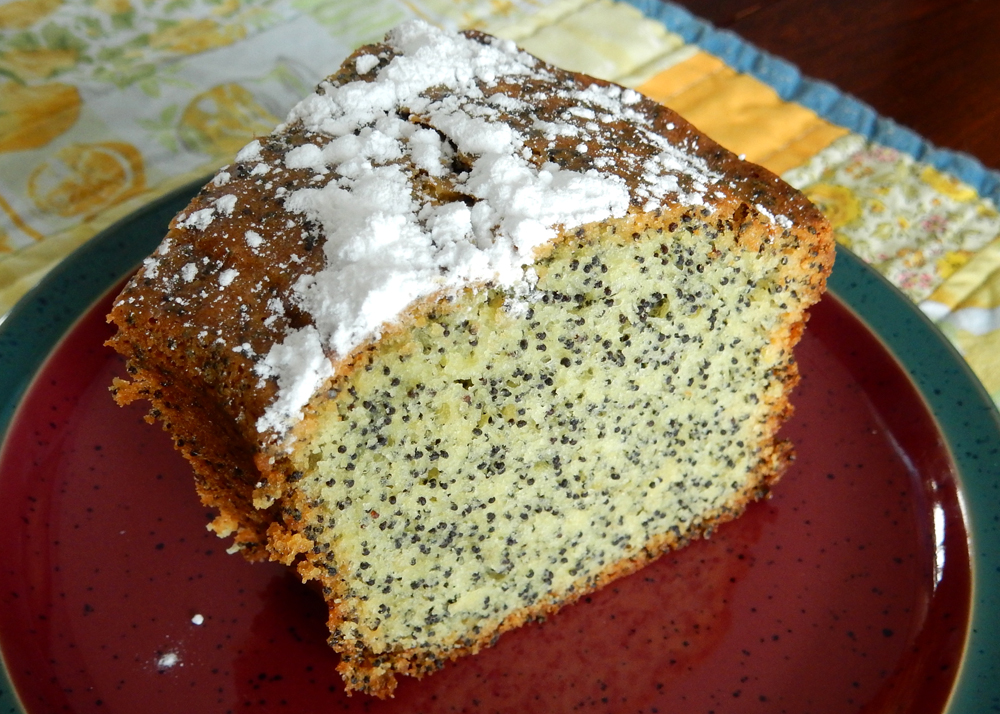 Here is Grandma's Recipe Card: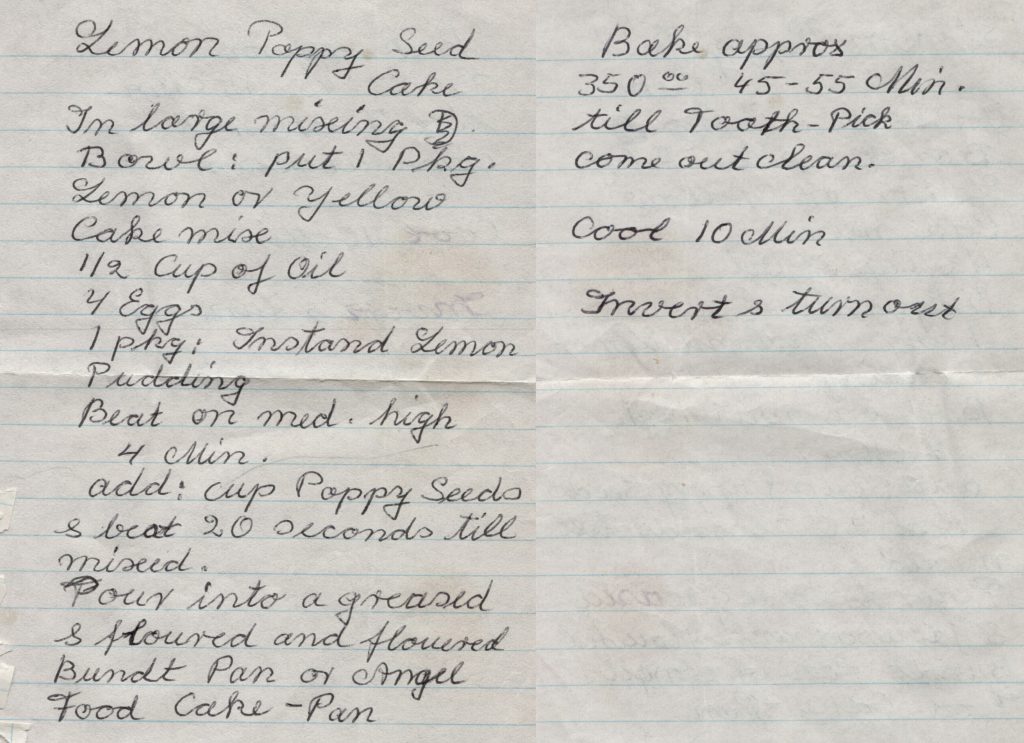 And here is the printable recipe:
Lemon Poppy Seed Cake
1 package Lemon or Yellow Cake Mix
1/2 cup of Oil
4 eggs
1 package Instant lemon Pudding
1 cup poppy seeds
In a large mixing bowl, combine cake mix, oils, eggs, pudding. Beat on Med High for 4 minutes.
Add the poppy seeds and beat 20 seconds until mixed.
Pour into a greased & floured Bundt Pan or Angel Food Cake Pan.
Bake at 350 for approximately 45 – 55 min until Toothpick comes out clean.
Cool 10 minutes.
Invert & turn out.
Print the Recipe Only