Apple Cake (with Orange Glaze)
Another Bundt style cake.  This one is amazing!  I think I'm in love with the Glaze.  We were licking the bowl!  The apples in this cake are not at the forefront in texture, I think they just increase the moisture.  So very good!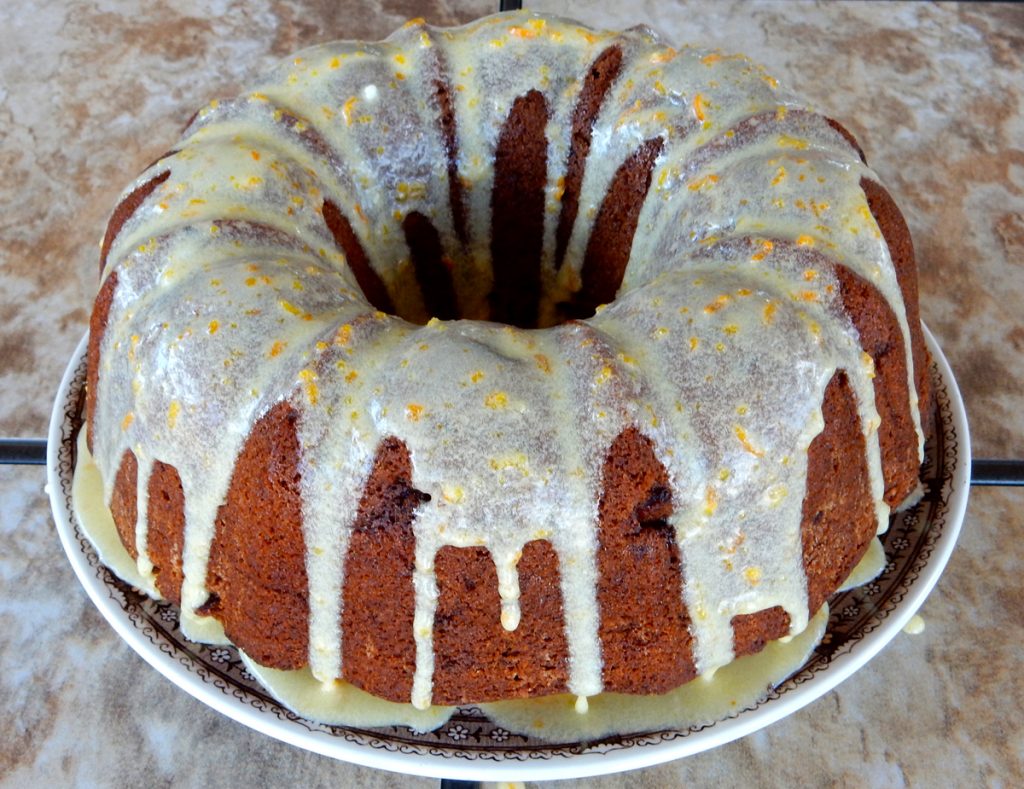 There was a point while making the icing that I doubted myself; wondering if Grandma meant actual "icing" with these added ingredients.  Her recipe doesn't indicated icing "sugar".  And also it just says "All Purpose" instead of "All Purpose Flour".  I think she was writing this one down in a hurry! haha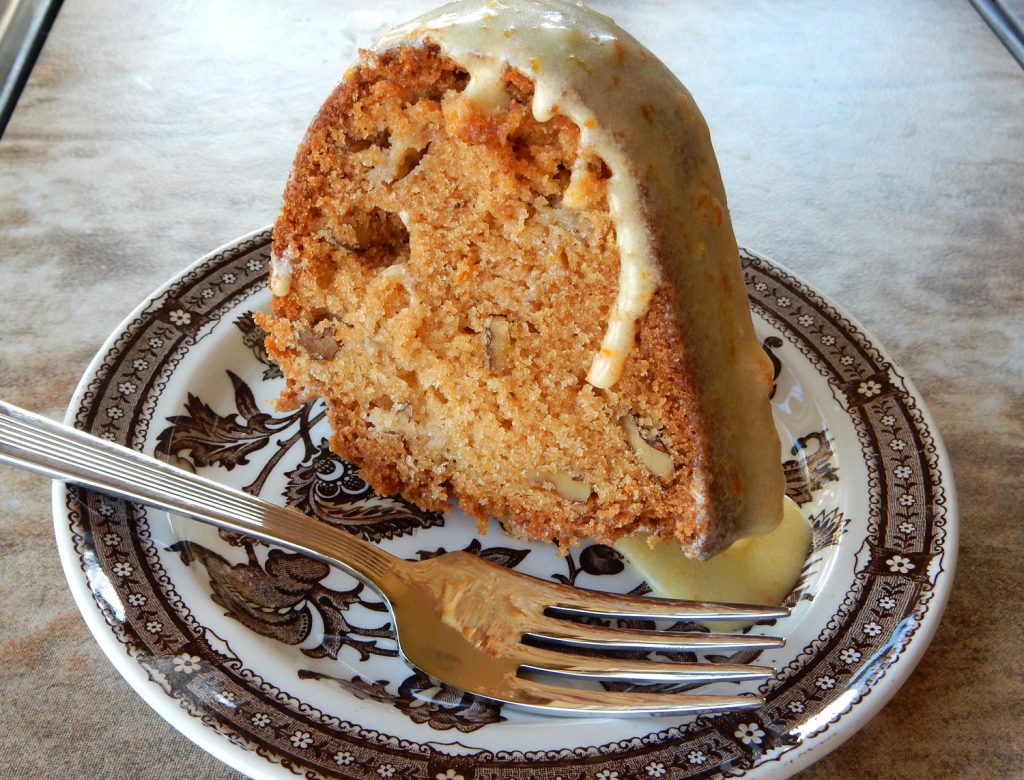 Next time I make this cake, and I've had a request for a next time already :), I think I will let the icing harden more in the fridge… It was pretty runny!
Here is Grandma's recipe: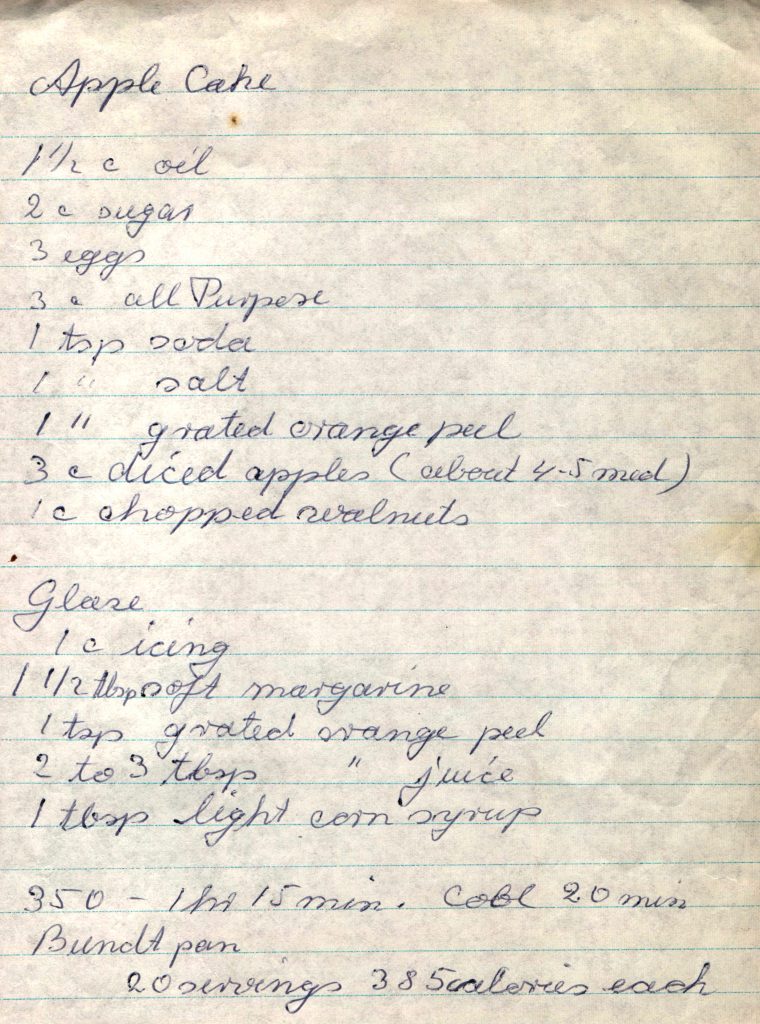 And here is the printable recipe (because we all know your smartphone is going to black out before you remember the next ingredient, ha!):
Apple Cake
Cake:
1.5 cups oil
2 cups sugar
3 eggs
3 cups all Purpose Flour
1 tsp soda
1 tsp salt
1 tsp grated orange peel
3 cups diced apples (approx 4-5 medium)
1 cup chopped walnuts
Glaze:
1 cup icing sugar
1.5 tbsp soft margarine
1 tsp grated orange peel
2-3 tbsp orange juice
1 tbsp light corn syrup
Mix oil, sugar & eggs together.

 

Add Flour, soda & salt.
Last, add orange peel, diced apples, and walnuts.
Pour/scoop into a greased Bundt Pan.
Bake at 350 for 1 hr and 15 minutes
Cool 20 minutes and invert.
Once cooled and placed on a serving tray,

 

pour glaze overtop.
Makes about 20 servings.
Print the Recipe Only