This Mexican Mocha Cake recipe is a great base for any Sponge Cake you may need. The cake itself does not have chocolate or coffee in it, so it could easily be used with fresh fruits or other toppings.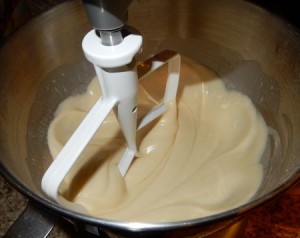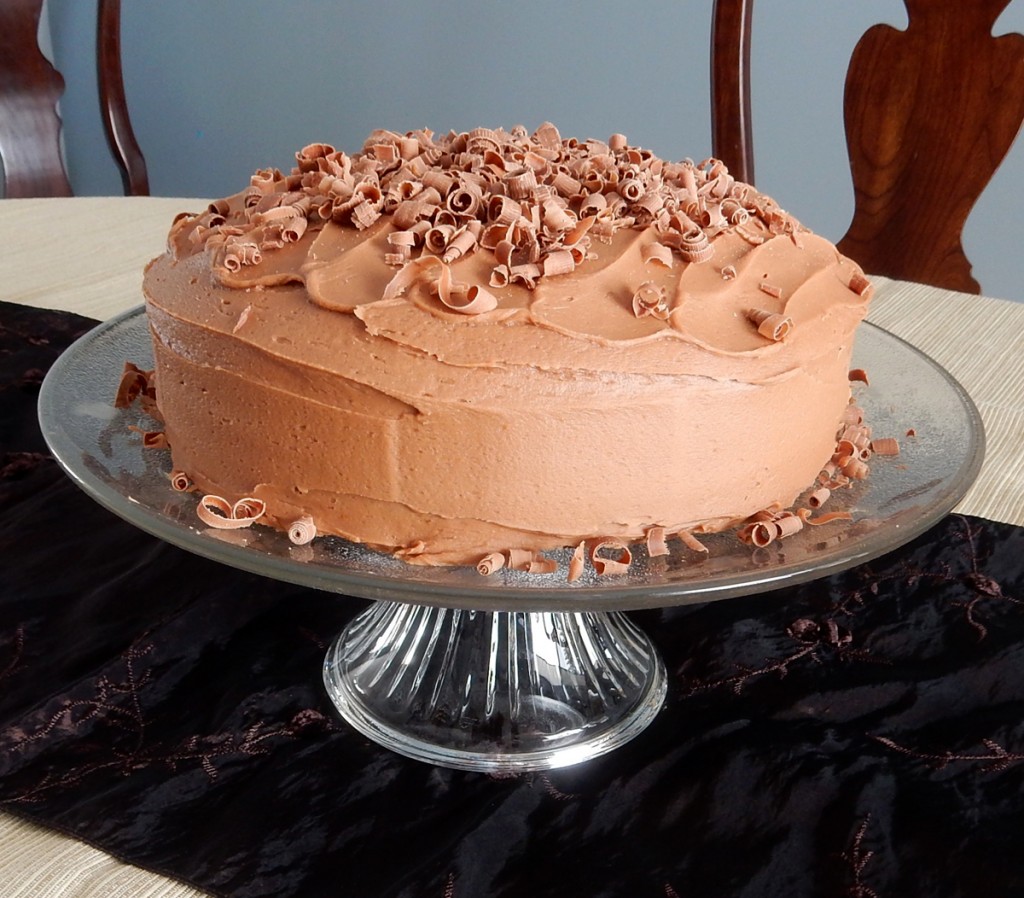 I have been puzzled over the name "Mexican Mocha", not quite sure what Mexico has to do with it.  After much research, and several articles about racist cakes, etc – I've determined that most Mexican Chocolate cakes are "Mexican" by nature because the Chocolate has some sort of seasoning or spice, like Cinnamon, added.  Unfortunately, in this case, there is no spice….  So if anyone out there knows why it is labelled as a "Mexican Mocha Cake"; please do share!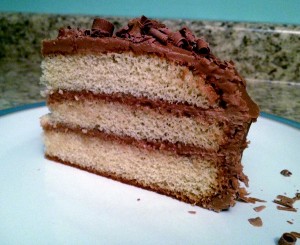 Here is a Grandma's Recipe card: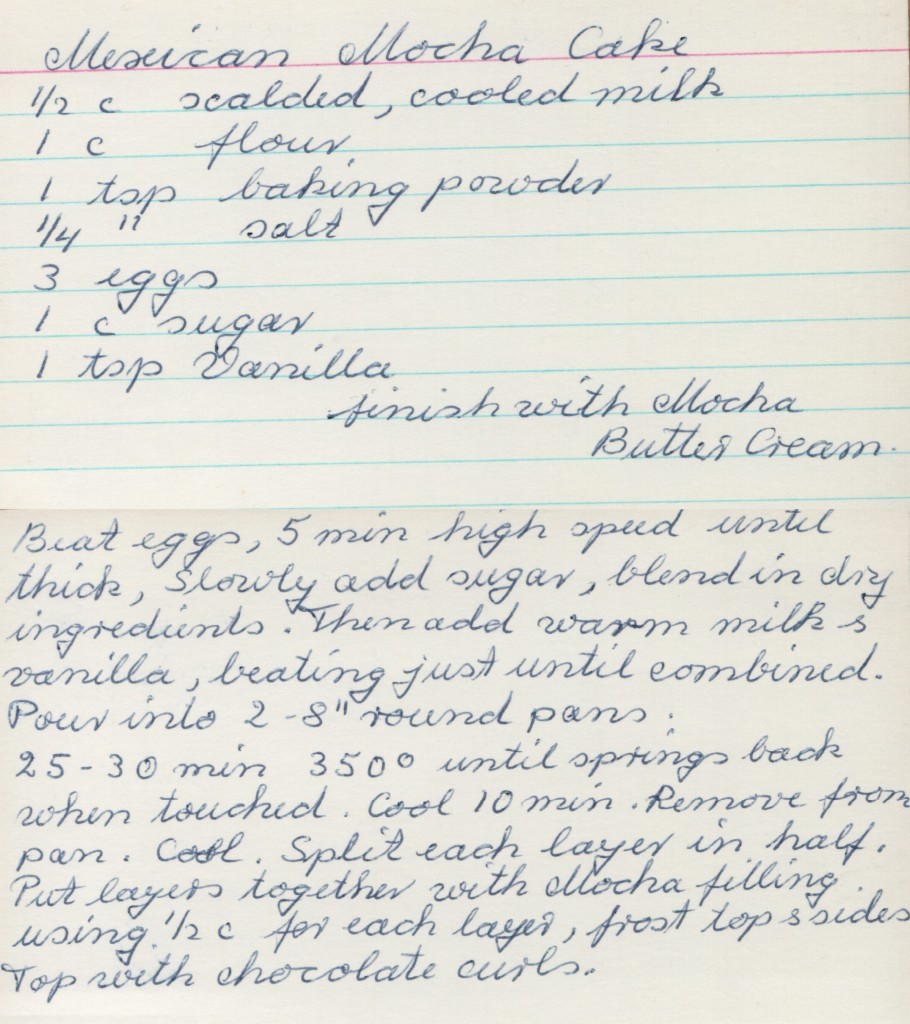 And this is the printable recipe:  [Link for the icing HERE]
Mexican Mocha Cake
1/2 cup Scalded, cooled milk
1 cup flour
1 teaspoon baking powder
1/4 teaspoon salt
3 eggs
1 cup sugar
1 teaspoon vanilla
Beat eggs, 5 min on high speed until thick.
Slowly add sugar.
Blend in dry ingredients.
Then add warm, scalded milk & vanilla, beating just until combined.
Pour into 2 8" round pans.
Bake at 350 for 25 – 30 min until springs back when touched.
Cool 10 minutes, and remove from pan. Cool fully.
Split each layer in half, putting them back with 1/2 cup icing spread between each layer.
Frost top & sides; top with Chocolate Curls [if using mocha buttercream recipe].
Print the Recipe Only