It's 273 days until Christmas; so no better time to bake GingerBread Men!  Haha  BUT this weekend is also Easter Weekend, and so we decorated mostly GingerBread Eggs!  This recipe makes great cookies – but the cooking time is WAY off; so be careful and watch these closely for your first batch.  I will indicate in the recipe how long I baked them for, and at what temperature.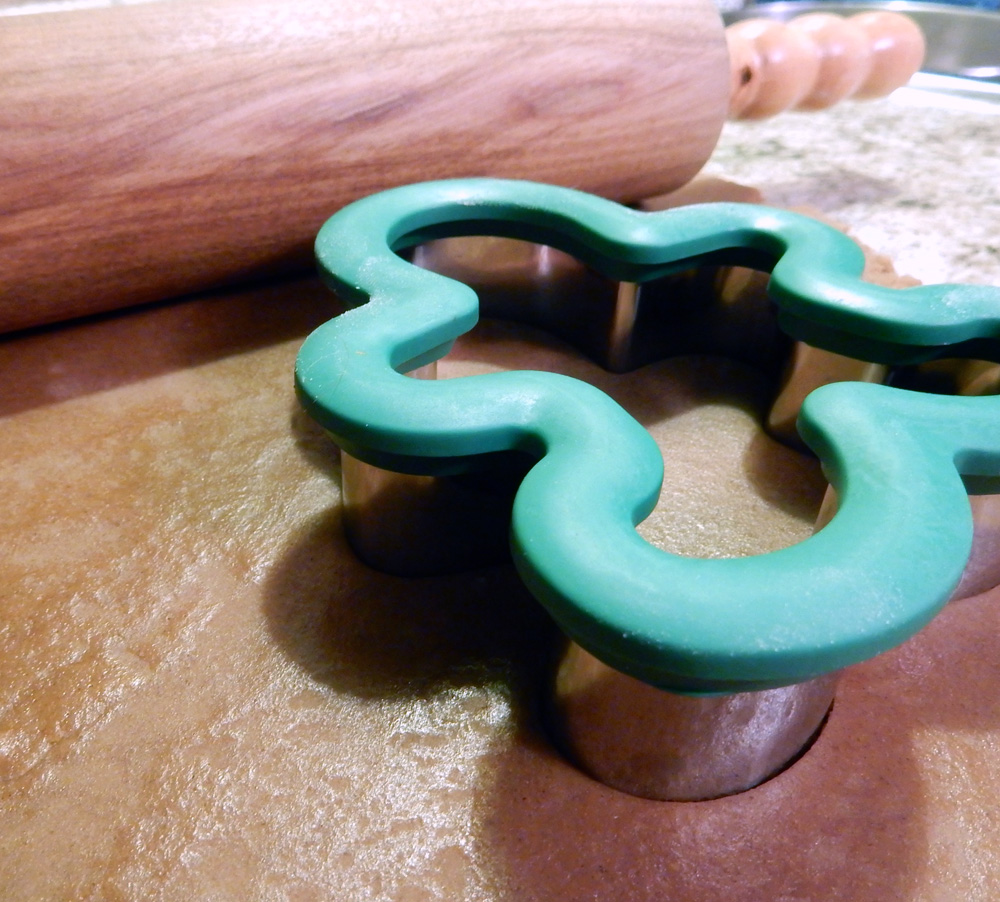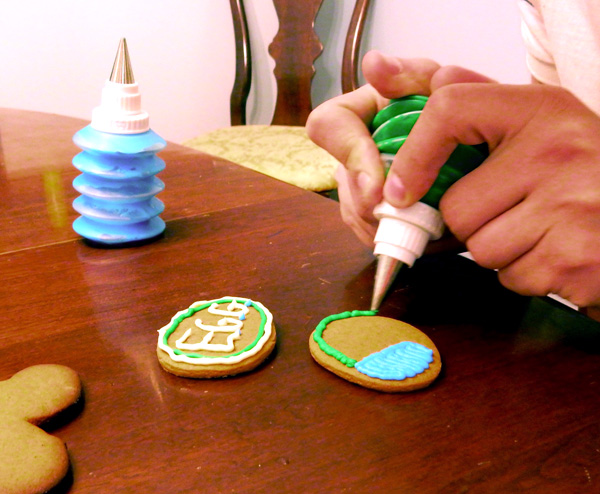 My husband and I have decorated 100s of cookies, so sometimes the decorating ideas get a little creative.  Can you spot the cookie decorated like a park, with a pond, path & trees?  Bonus points if you can guess who decorated it!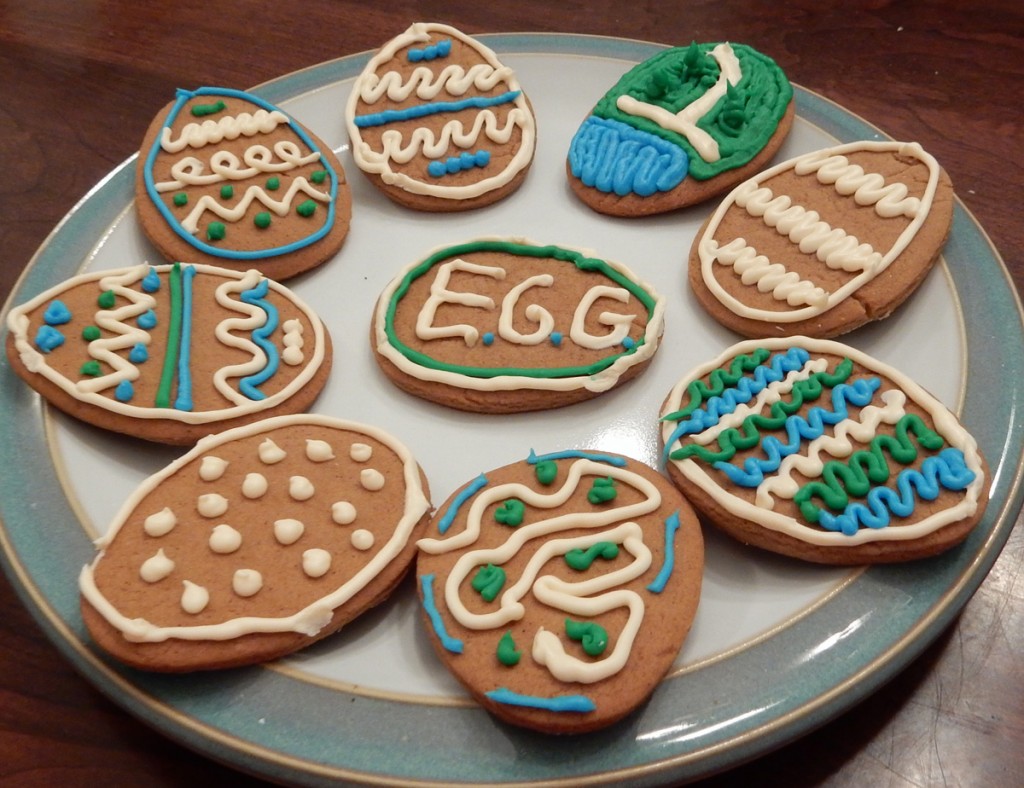 And look!  Even the husband wouldn't eat these black cookies!  The first batch came out pretty rough!  But once I made a small adjustment, the rest of the cookies were perfect 🙂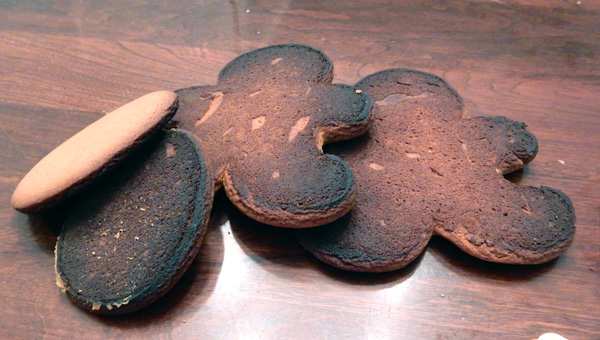 Here is Grandma's recipe card: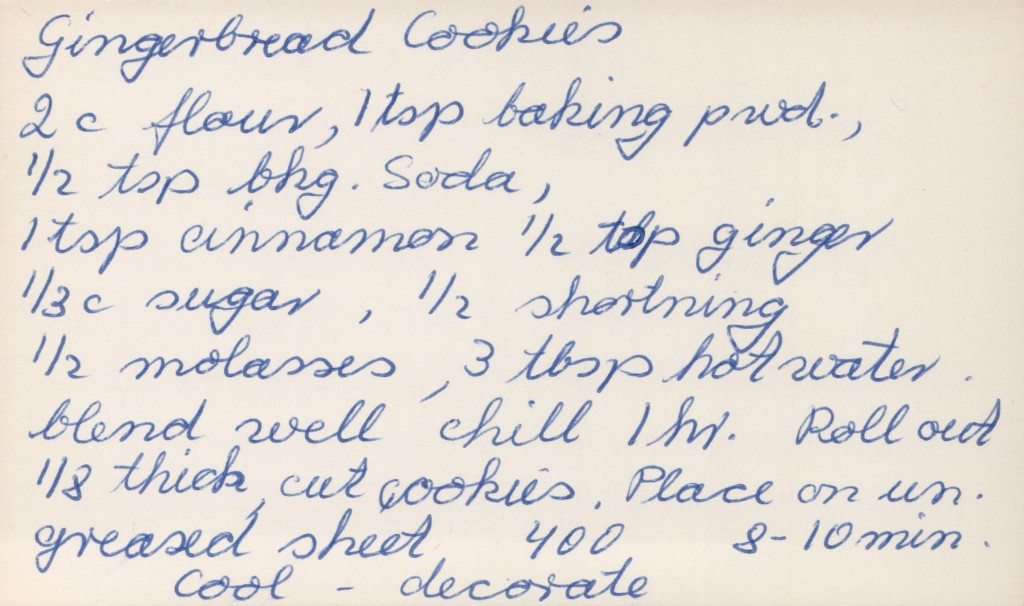 And this is the printable recipe:
Gingerbread Cookies
2 cups flour

1 teaspoon baking powder

1/2 teaspoon baking soda

1 teaspoon cinnamon

1/2 teaspoon ginger

1/3 cup sugar

1/2 cup shortening

1/2 cup molasses

3 tablespoon hot water
Blend Well.

 

Chill 1 hr.

 

Roll out 1/8" thick, cut cookies.

 

Place on non-greased cooking sheet.

 

Bake at 350 for 7-9 minutes. (Grandma's original says 400 for 8 – 10 minutes)

Cool and decorate.
Print the Recipe Only