Tomato Soup (Translated from German)
On the first page of Grandma's old notebook (it appears as though she was learning to cook from my Oma, her Mom) is the tab "Suppen", meaning "Soups". Last night was cold & windy, and we actually had snow on the ground, so I made Grandma's homemade Tomato soup.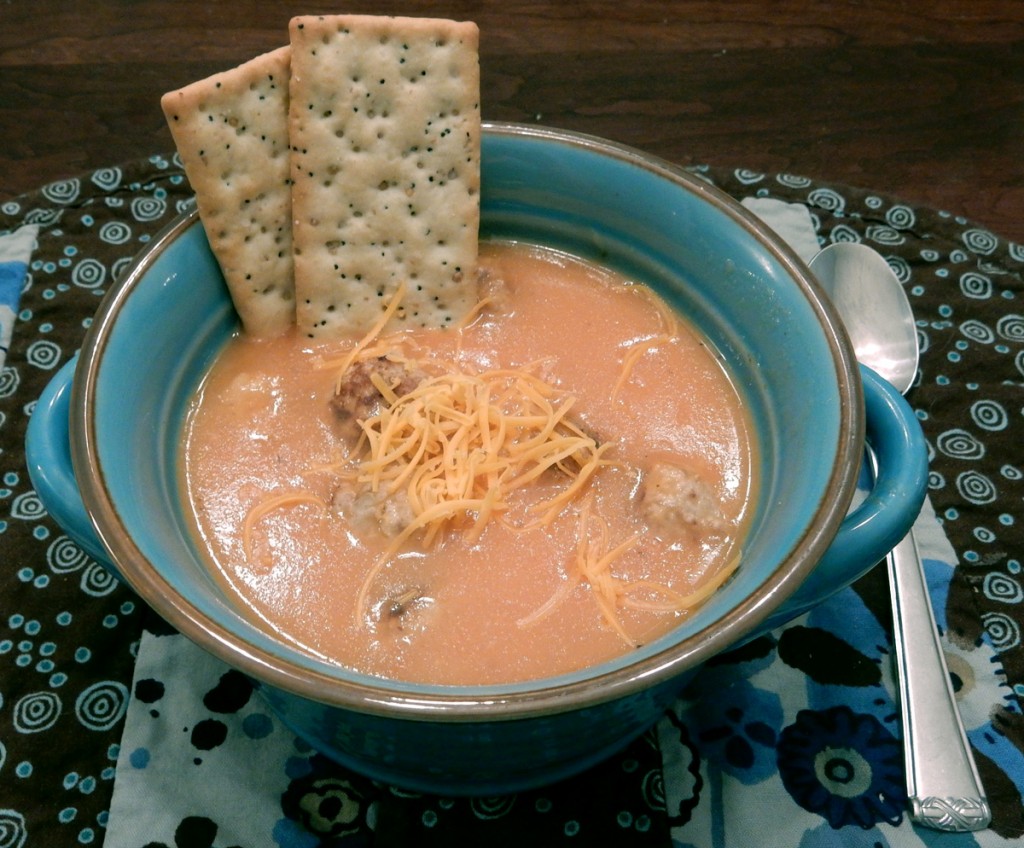 I am known for making a lot of soups; but I've never attempted Tomato soup.  SO simple!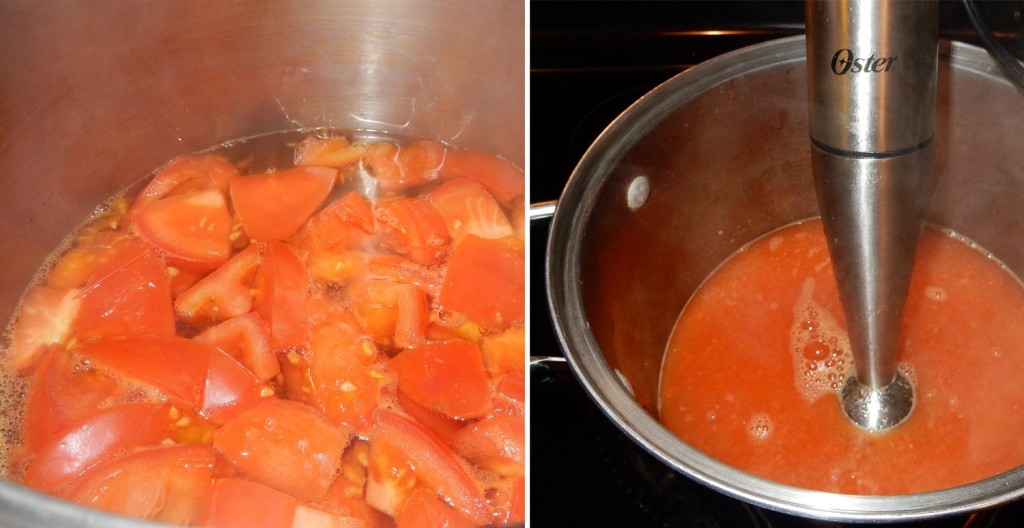 The addition of mini meatballs was fun, but I sure hope they have machines to make those meatballs in Italian Wedding Soups! So many meatballs!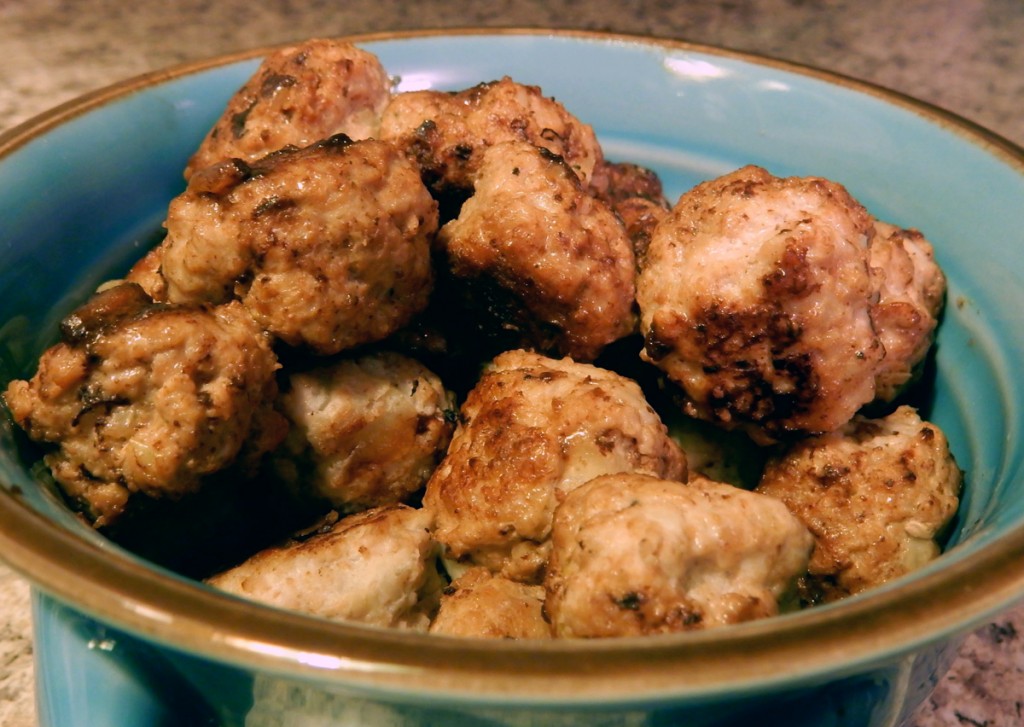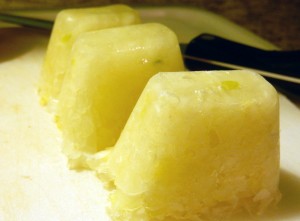 The flavour was nice; not sweet at all like Canned Tomato Soup, and generally a similar thickness (I doubled the flour in mine for a thicker texture).  At our house we don't like plain tomatoes (it was a cracker-filled soup) but I still enjoyed the leftovers today at lunch!  Not to mention Jr. (16 months), LOVED his tomato soup and gobbled up his meatballs!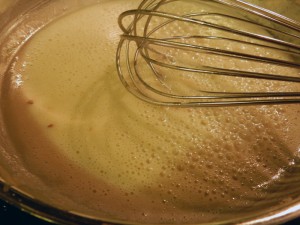 Here is Grandma's recipe in her notebook: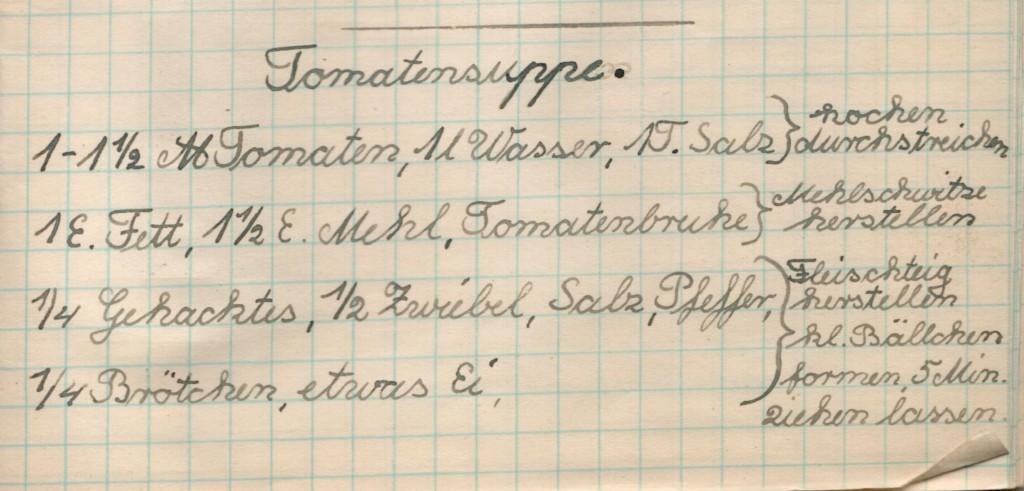 And this is the printable recipe:
Tomato Soup with Meatballs
Soup:
1-1.5 lbs tomatoes (4 medium)
1 litre of water
1 teaspoon salt
Roux
1 tablespoon fat/butter
1.5 tablespoons flour
Meatballs
1/4 lb ground meat
1/2 onion
1/4 cup chopped dried bread (croutons or crumbs)
Some egg (I used 1 egg white)
Salt & Pepper to taste
For SOUP: Chop tomatoes in large chunks.  Add water, salt & tomatoes to saucepan, begin cooking.
For MEATBALLS: Mix meatball ingredients in a bowl and form into 1/2″ balls.
Place meatballs in frying pan with a bit of oil if necessary.
To avoid meatballs from sticking to each other & allow better heat distribution, add 1/2 cup water.  Flip periodically.
While meatballs cook, blend tomato mixture using baking mixers, immersion blender, or even a food processor; Grandma's directions simply state "Blend".
Once meatballs are complete, remove from pan and set aside.
For ROUX: Add fat/butter to pan, adding flour once melted.  Stir quickly until thick.  Slowly add to soup.  Stir.
Add meatballs, and serve!
Serves 4 as a meal; and 7-8 as an Appetizer.
TIME CRUNCH TIP: Instead of meatballs, add meat mixture to frying pan, scrambling the meat, then add non-uniformed sized meat chunks to your soup.
Print the Recipe Only