Last night my husband said "This one's a keeper!" Too funny, maybe I should print the recipe out for him 🙂 Just kidding! I often make muffins for breakfast on the weekends. These would be simple for that.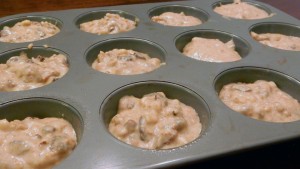 I've also noticed with a lot of these older, more traditional recipes the ingredients only make 12 muffins/cupcakes. Brilliant. I always wondered why muffin tins were sold in 12's when cupcakes and so many recipes were made in batches of 24! So don't worry – you don't need a second muffin tin just to finish this one!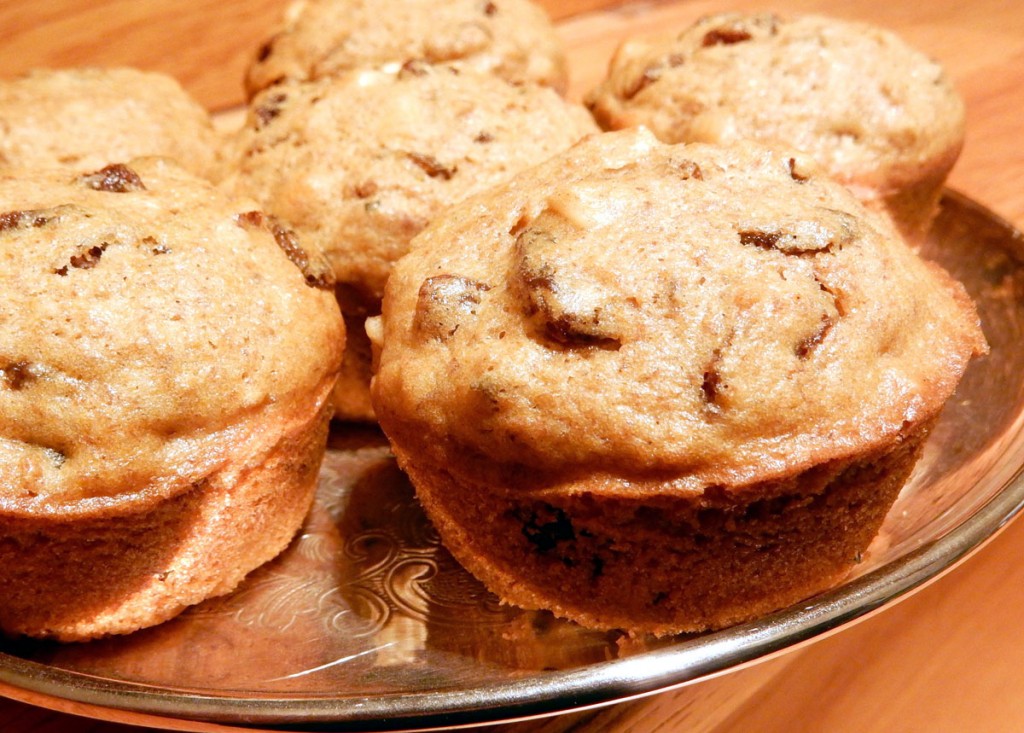 As for flavour, they are good; not too dry like some Bran is – I added double the amount of raisins, as the bag indicated they were expiring in a few weeks. 🙂
Look at these delicious muffins & melting butter! Mmm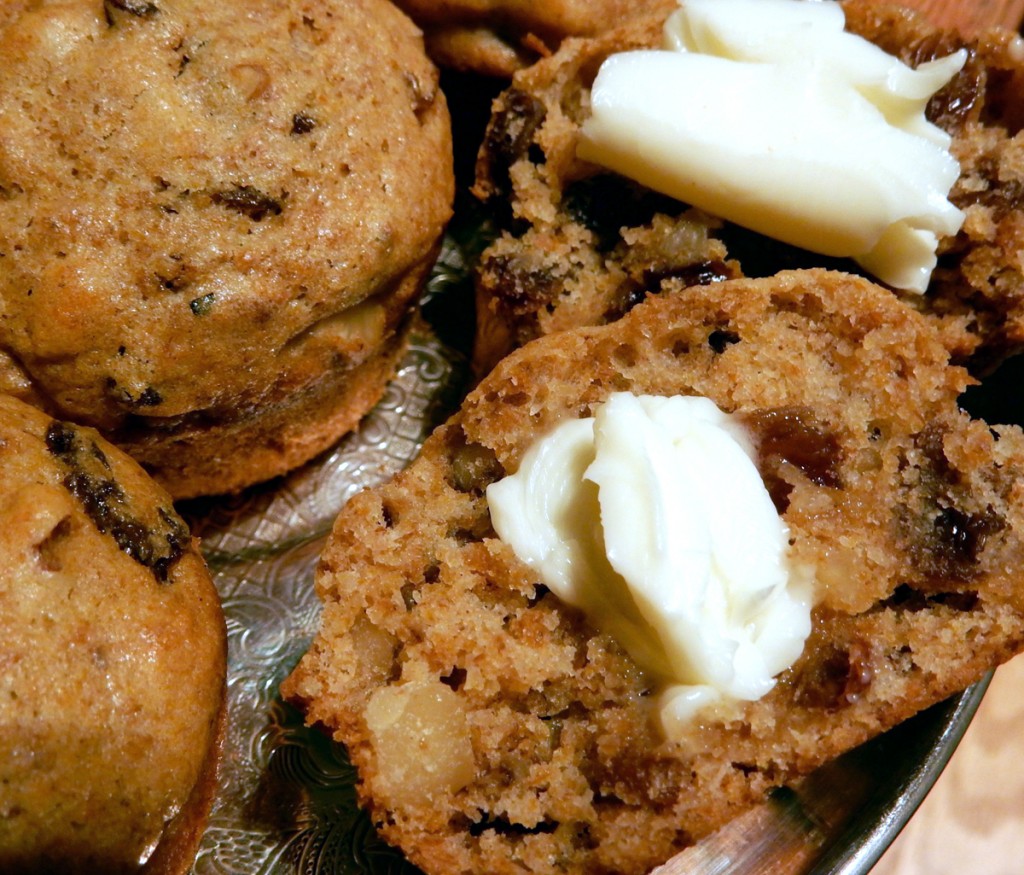 Here is Grandma's original recipe (notice  the lack of instructions, haha):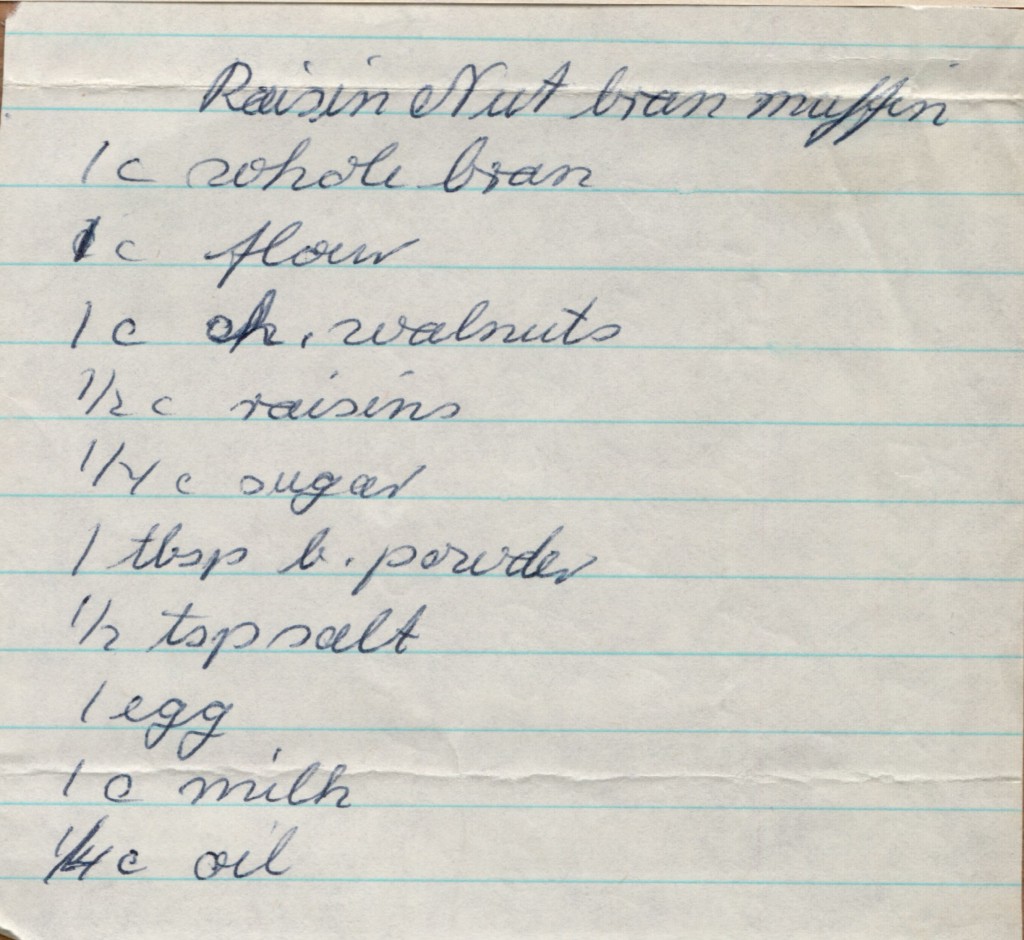 And this is the printable recipe (print button at the bottom):
Raisin Nut Bran muffin
1 cup whole bran
1 cup milk
1 egg
1/4 cup oil
1/4 cup sugar
1 cup flour
1 cup chopped walnuts
1/2 cup raisins
1 tablespoon baking powder
1/2 teaspoon Salt
If using Bran cereal, mix cereal and milk together and let sit 2 minutes.
Stir mixture, then add egg and oil.
Add remaining dry ingredients (and bran if not using cereal), mixing in raisins and walnuts last.
Grease 1 muffin tray, and evenly distribute batter.
Bake at 350 for 20 minutes.  Let cool for 5 minutes.
Print the Recipe Only