Another Jell-O salad!  These are quite exciting discovering what concoction and ingredients can be added to salad this time!  Although, I'll let you be your own judge whether or not this one LOOKS tasty??  (It tasted good though)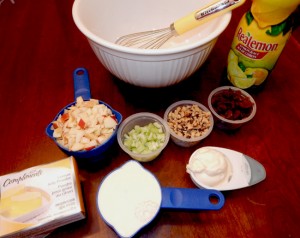 This one might work best in a mold with no center ring; but Jell-O molds (and cupboard space) are hard to come by, so this is all I have.  I always forget I have to partially set the jell-o before I can finish these recipes, so it's best to quickly make the jell-o portion, and plan to work on the recipe in a few hours.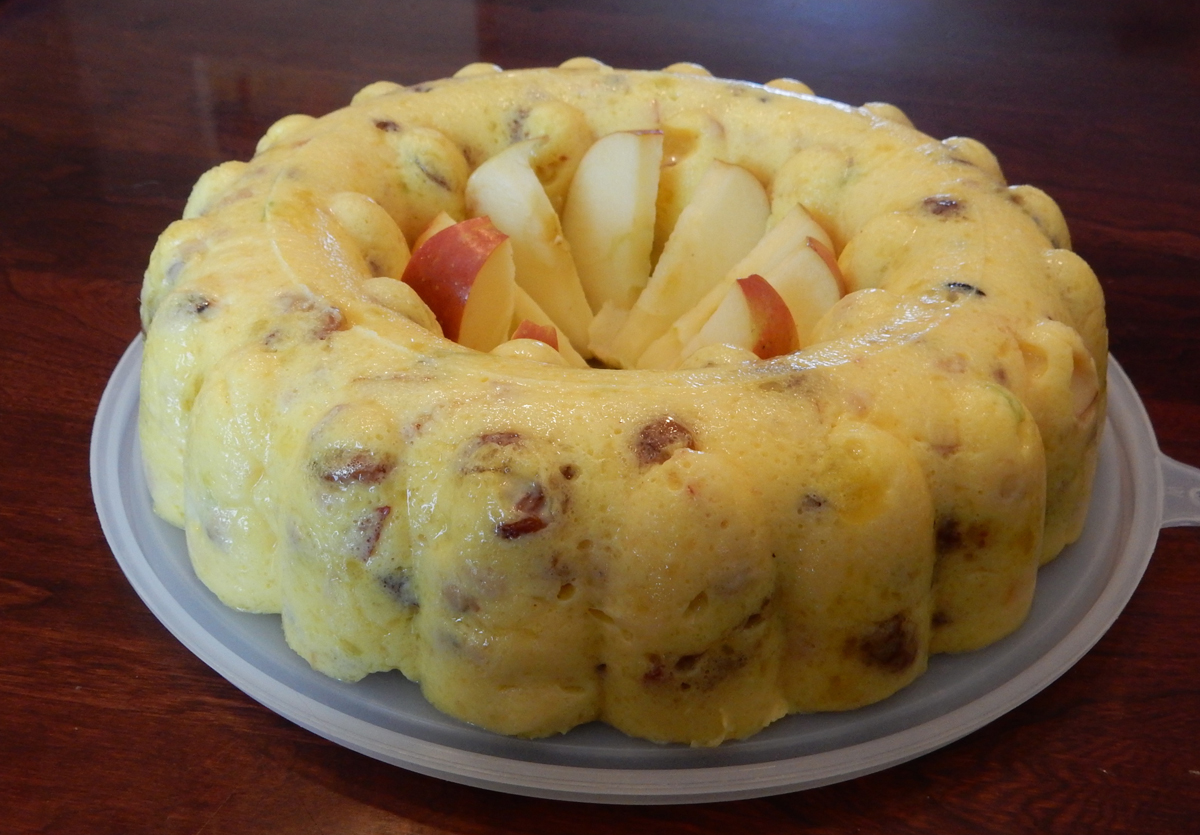 Here is Grandma's Recipe card: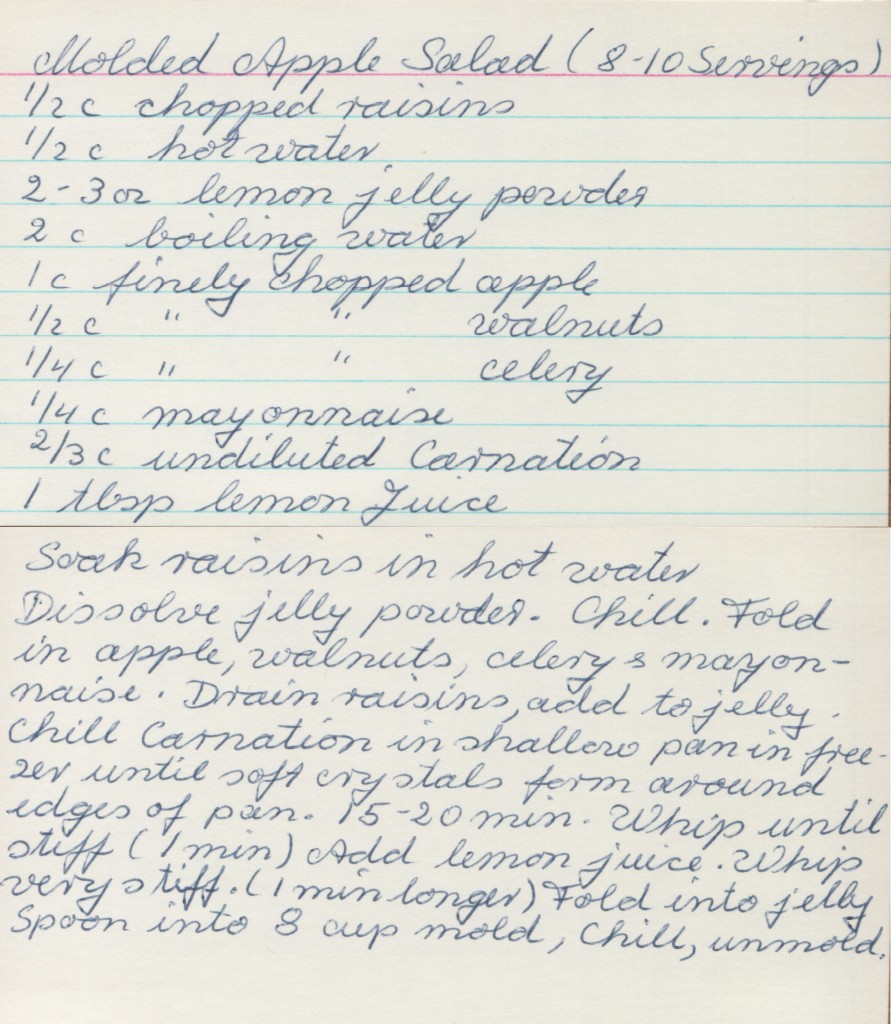 And this is the printable recipe:
Molded Apple Salad
1/2 cup chopped raisins
1/2 cup hot water
2 – 3 oz lemon jelly powder
2 cups boiling water
1 cup finely chopped apple
1/2 cup finely chopped walnuts
1/4 cup finely chopped celery
1/4 cup mayonnaise
2/3 cup undiluted Carnation milk
1 T lemon juice
Soak raisins in hot water.
Dissolve jelly powder. Chill. (This takes 1.5 – 3 hrs)
Fold in apple, walnuts, celery & mayonnaise. Drain raisins, add to jelly.

 

Chill Carnation in shallow pan in freezer until soft crystals form around edges of the pan.

 

(15-20 min).

 

Whip until stiff, 1 minute
Add lemon juice.

 

Whip until very stiff. (1 min longer).
Fold into jelly.
Spoon into 8 cup mold, chill & unmold.
TIP:  I always use spray oil on my molds to be 100% certain they come out easily.  They come out very easily; no "jiggling" required!
PS.  I whipped and whipped my carnation milk…  It just got bubbly, not stiff.  The Jell-O still set, and it tastes good.  So if you have this problem, don't worry.
Print the Recipe Only