My apologies, I am not certain why this did not upload during Christmas break…  Either way, these are still good any time of the year!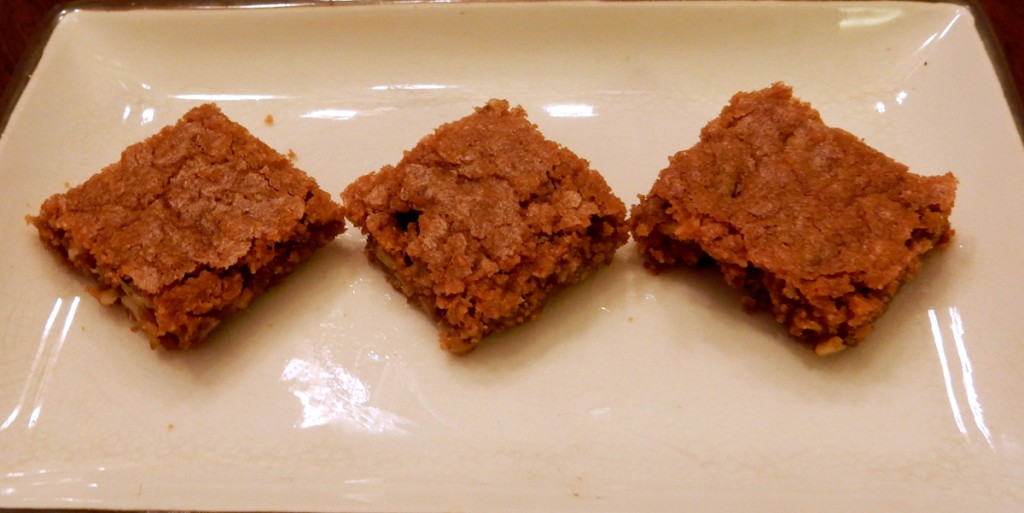 My own Christmas baking has always centered around sweets based on icing and chocolate. For example: Frosted Sugar Cookies, Dipped Almond Bars, Mini Chocolates, and Chocolate Peanut Butter Cookies… the list goes on.  A lot of the recipes I have made of Grandma's for this Christmas focus on a different style of sweetness..  Almond, Coconut, and Candied Fruits.  Keep in mind that I am not 100% sure she baked these items at Christmas; but they are definitely a change from my standard cookie tray!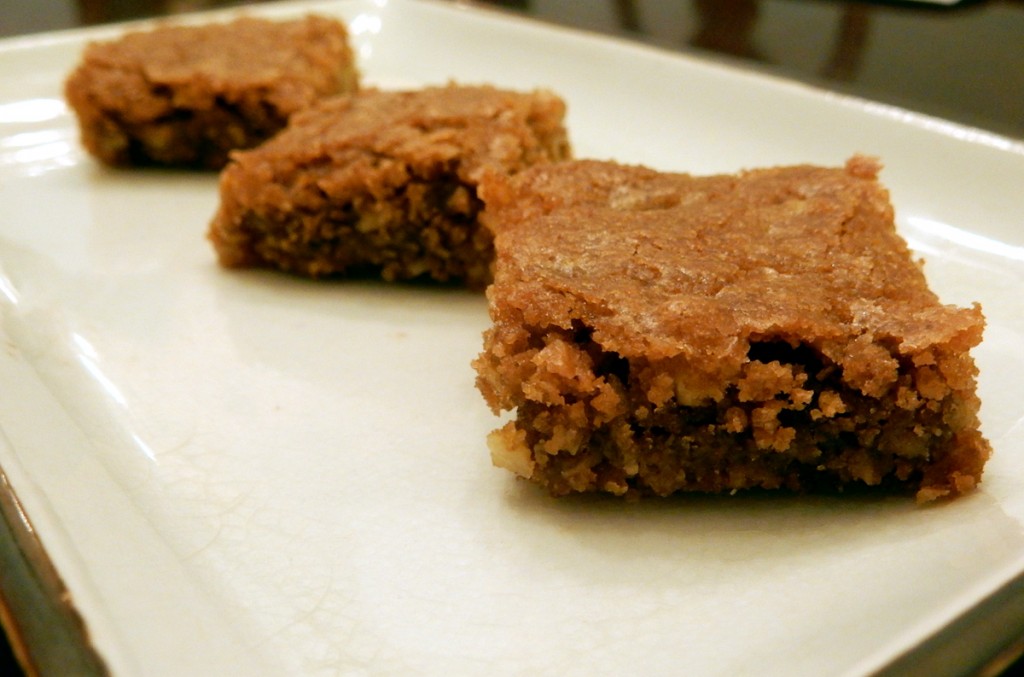 The Coconut Bars are awesome!  They came out of the oven so chewy and delicious. Om nom nom!!!  They have been in a sealed container in my fridge for 48 hours now [edit: they lasted, chewy, throughout Christmas!], and although not AS chewy, still very good and a great flavour! (In Grandma's house – I doubt she ever refrigerated them! They make 16 large bars; with 8 boys; the treats wouldn't even get the chance to be refrigerated for later!)
Here is Grandma's Recipe card: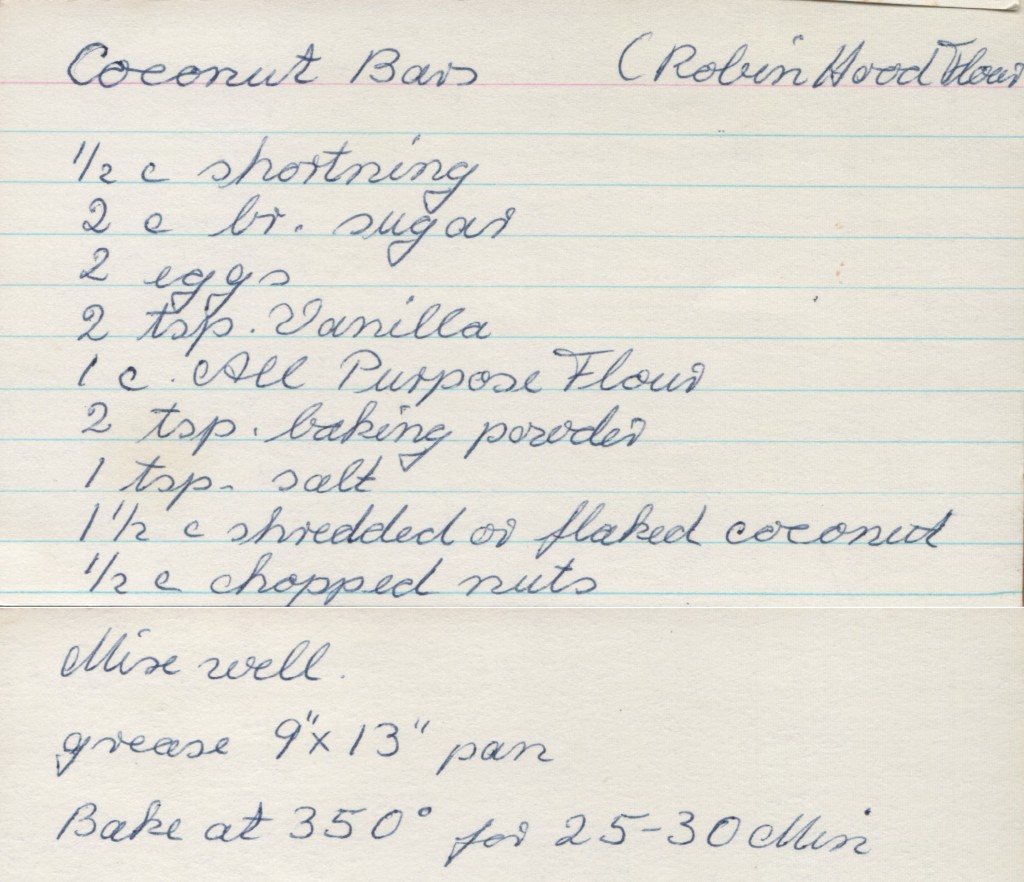 And this is the printable recipe:
Coconut Bars
1/2 cup shortening
2 cup brown sugar
2 eggs
2 teaspoons Vanilla
1 cup All-Purpose Flour
2 teaspoon baking powder
1 teaspoon salt
1 1/2 cup shredded or flaked coconut
1/2 cup chopped nuts
Mix wet ingredients well.
Add dry ingredients, and mix, adding coconut and chopped nuts last.
Pour/Scoop into a greased 9×13 pan.
Bake at 350 for 25 – 30 minutes.
Print the Recipe Only