Merry Christmas everyone!  In spite of our Green Christmas, I still made Snowballs!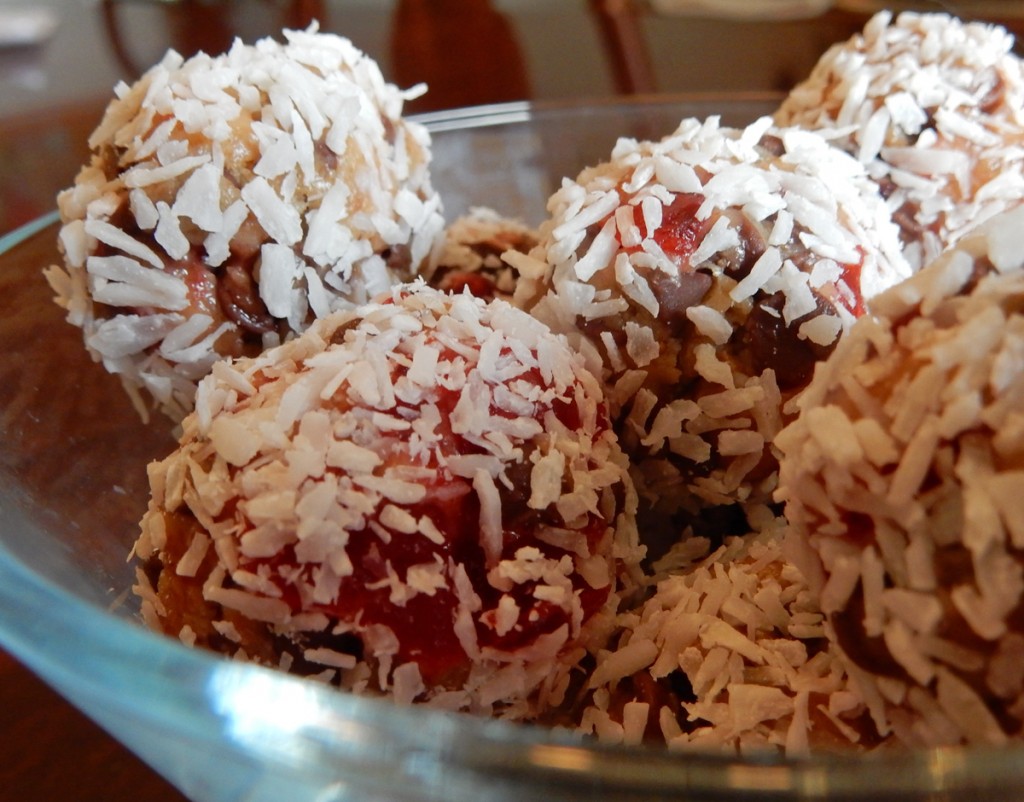 I used my food processor to crush my bag of graham wafers, but I know in the past to do a task like this I stuff them all in a ziploc bag, remove the air, and swat them with a wine bottle….  Works just as good, and perhaps a bit more entertaining!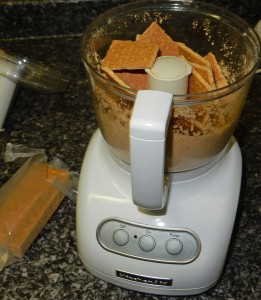 These snowballs are easy to make and pretty quick.  I'm not sure about calling them "Cookies", as no Cooking is involved, but they are sweet little coconut truffles 🙂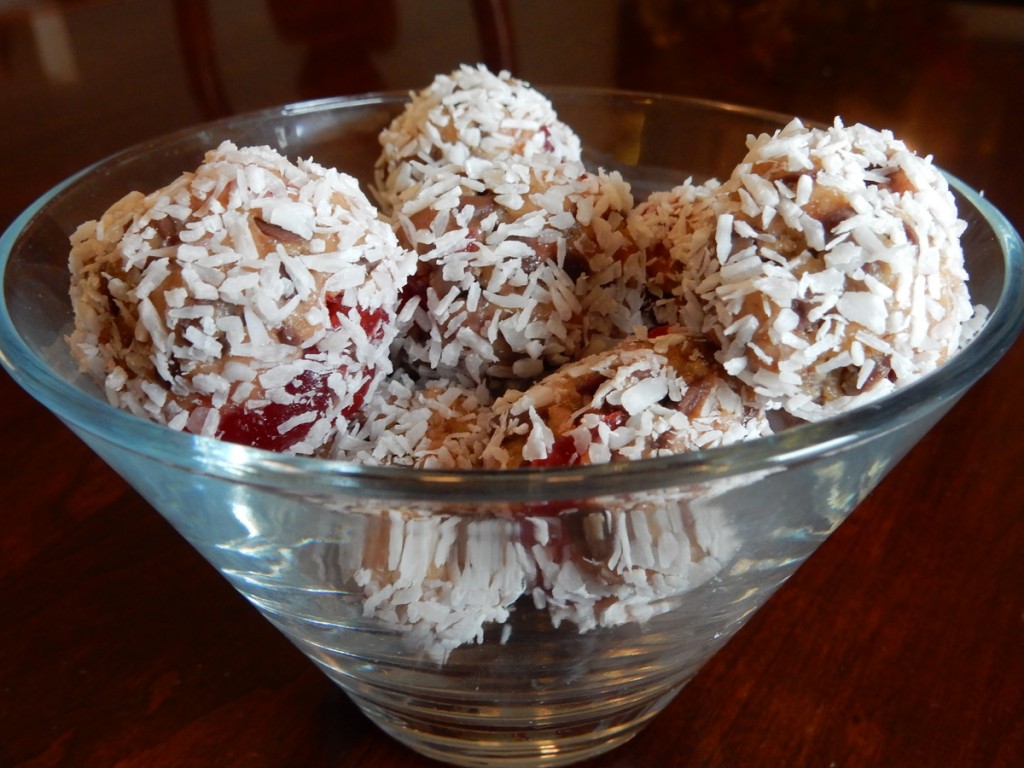 Here is Grandma's recipe card: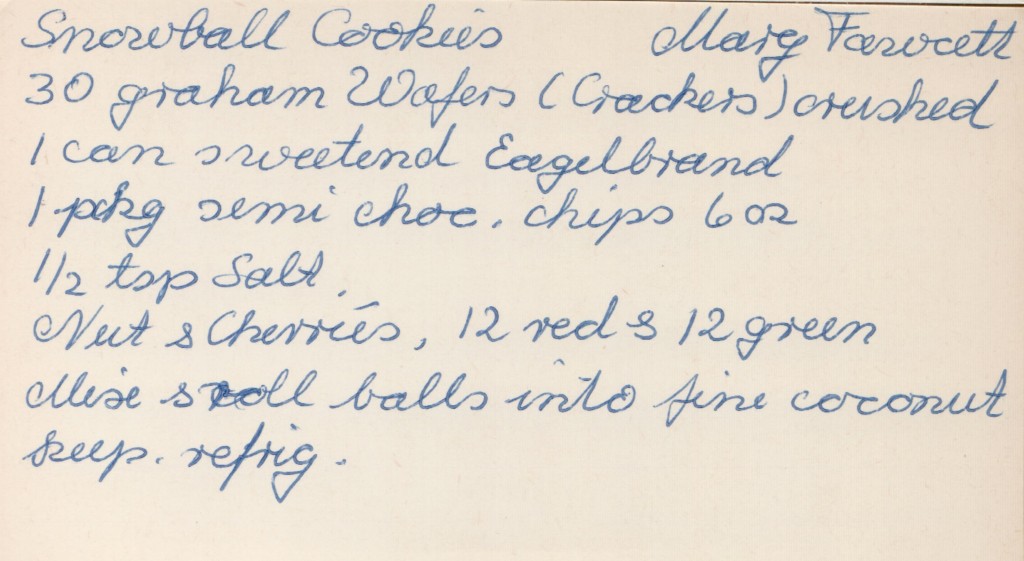 And this is the printable recipe:
Snowball Cookies
30 graham wafers, crushed
1 can sweetened Eagle Brand
1 package Semi Sweet chocolate chips (6 oz)
1/2 teaspoon salt
Nuts & Cherries, 12 red & 12 green. (candied cherries – this is optional, but adds the main punch of flavour)
Mix and roll balls into fine coconut, keep refrigerated.
Print the Recipe Only