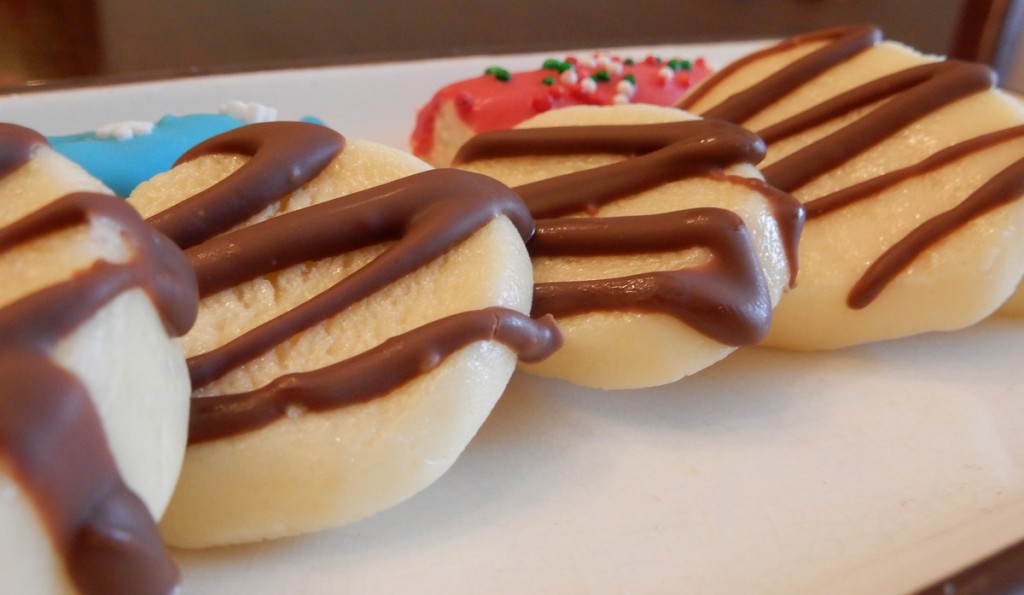 Marzipan is delicious, but I have never attempted homemade marzipan.  Actually, I thought everyone purchased (or made it) it in wide logs with chocolate covering on top.  I was certainly wrong!  Marzipan has long since been used as a decorating method for cakes even; and those of you who know me, know that I enjoy baking and decorating cakes!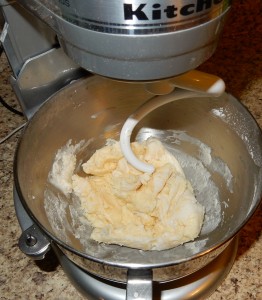 I kept the end shapes simple due to lack of time; but you could certainly be quite creative, making little animals, fruit, and various other shapes.  Also, decorating with chocolate is not part of the recipe, but an extra.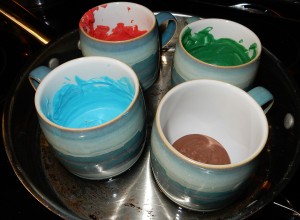 One thing I would like to mention about Grandma's recipe – I am not sure if I put in too much salt (I was fairly certain I poured in 1/2 teaspoon) or if the recipe calls for too much.  My marzipan, although tasty, is quite salty.  You may want to start with less, and add more if you think you need it.  You will know before you add the almond paste!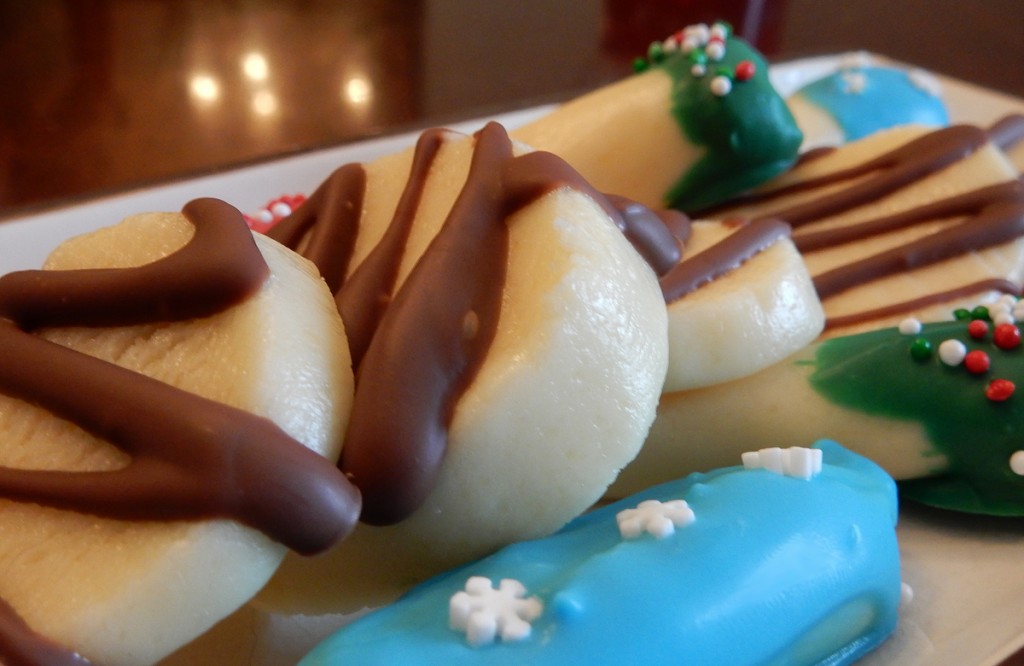 Here is Grandma's recipe card: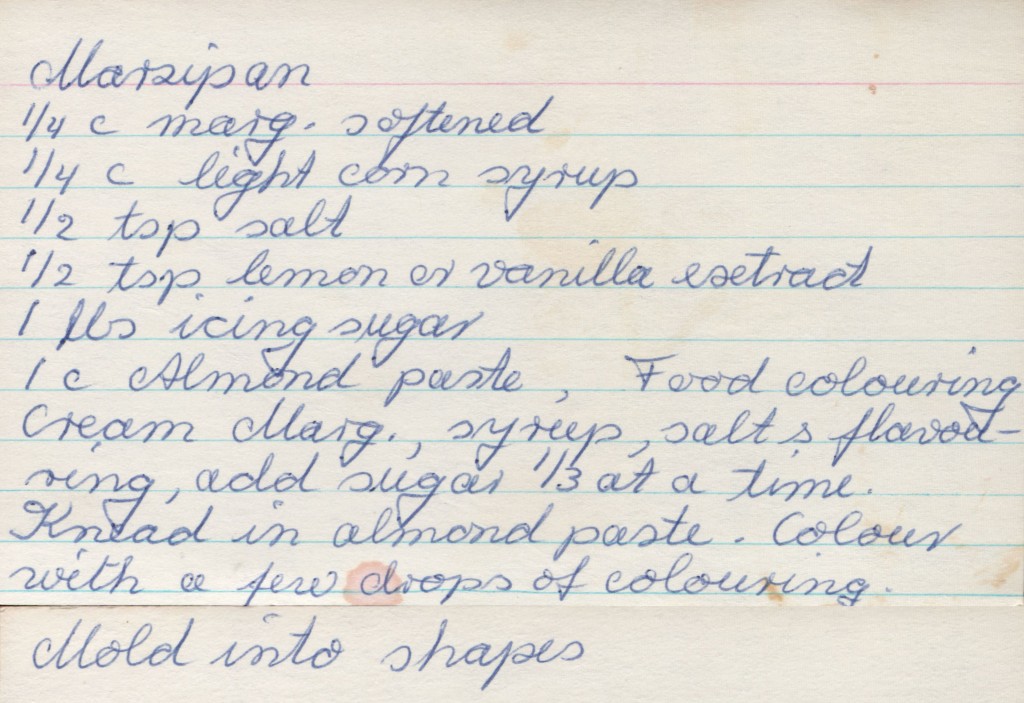 And this is the printable recipe:
Marzipan
1/4 cup margarine, softened
1/4 cup light corn syrup
1/2 teaspoon salt
1/2 teaspoon lemon or vanilla extract
1 pound icing sugar
1 cup almond paste
Food coloring.
Cream margarine, syrup, salt & flavouring.

 

Add sugar 1/3 cup at a time.
Knead in almond paste.
COlor with a few drops of coloring.
Mold into shapes.
NOTE: My marzipan is not tinted a color.  By the time I remembered, I had cut most of my shapes already!
Print the Recipe Only