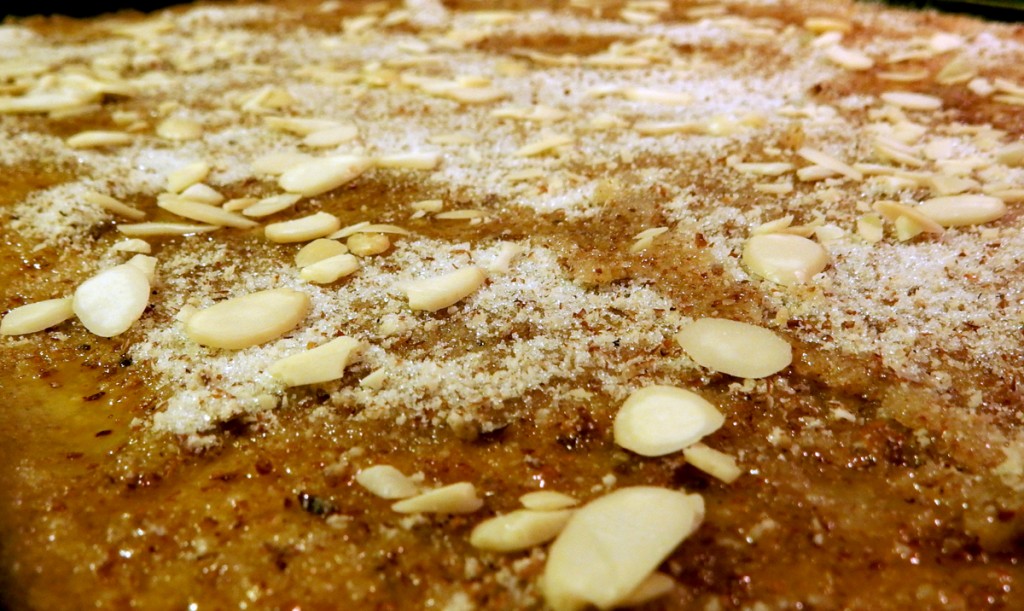 Janhagel is a classic Dutch cookie.  Like most traditional food – there are a thousand variations out there!  Some Janhagel is hard, like Peanut Brittle, while others is very much a cookie, just sliced – with dozens of recipes describing a similar item somewhere between these two extremes.  All Janhagel varieties have a brushed egg (or egg white) on top, then sprinkled with almond bits or slices.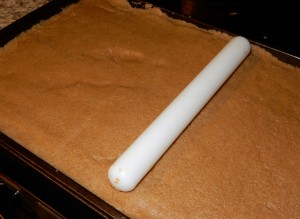 Grandma's Janhagel is chewy but solid, I do not think you could bend it like a chewy cookie! But still much softer than a "peanut brittle".  I quite liked it; and honestly, this idea of simply squishing "cookie dough" all over a baking pan vs making dozens of mini cookies… it's genius!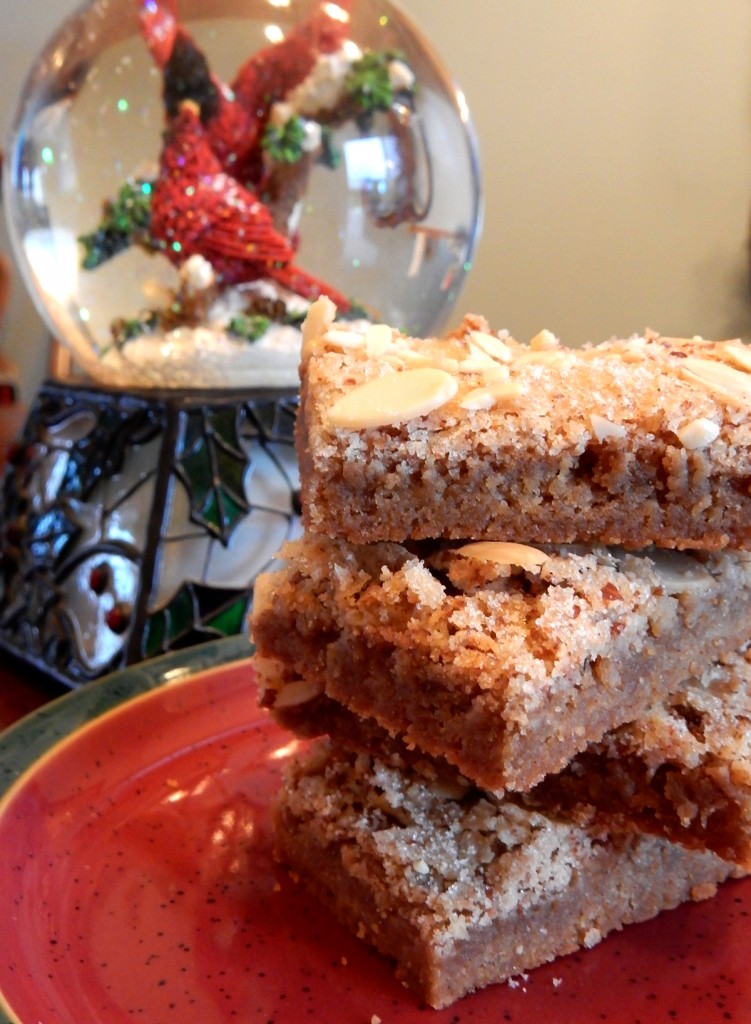 Here is Grandma's recipe card: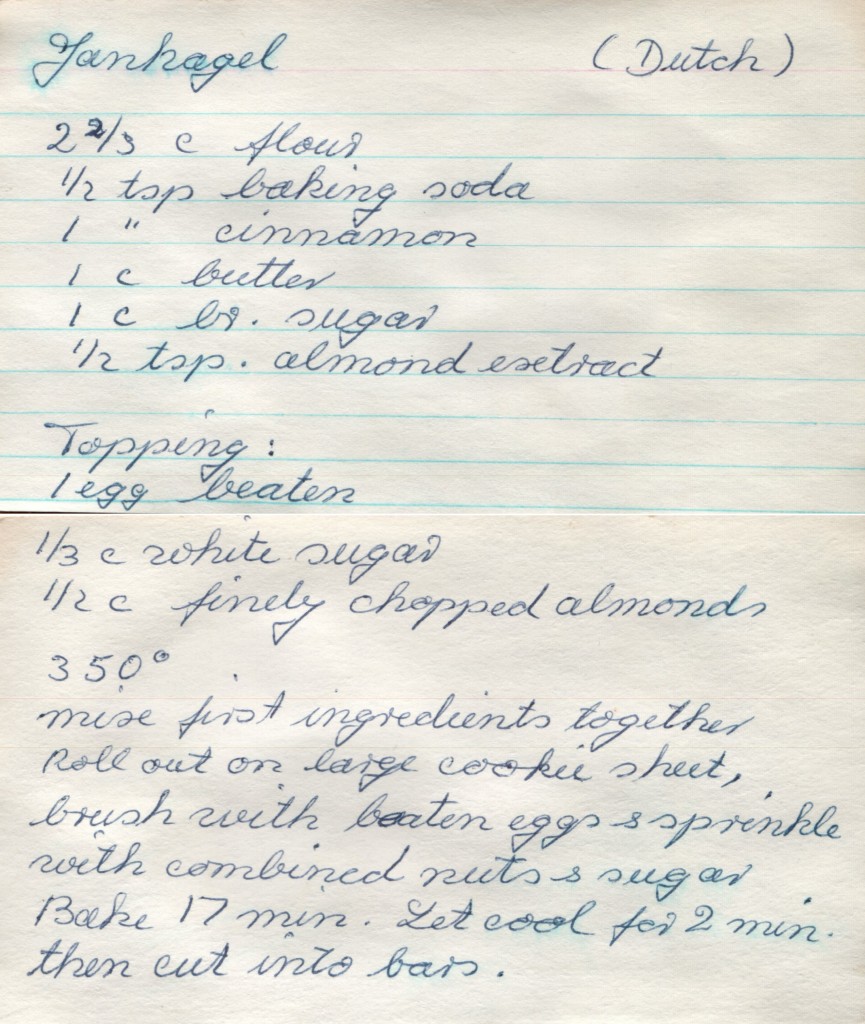 And this is the printable recipe:
Janhagel
2 2/3 cups flour
1/2 teaspoon baking soda
1 teaspoon cinnamon
1 cup butter
1 cup brown sugar
1/2 teaspoon almond extract
Topping:
2nd Topping:
1/3 cup white sugar
1/2 cup finely chopped almonds
Directions:
Preheat oven to 350 degrees.
Mix first ingredients together. Roll out on large cookie sheet, brush with beaten egg & sprinkle with combined nuts & sugar.
Bake 17 min. Let cool for 2 minutes.
Then cut into bars.
Print the Recipe Only