Ahh, Christmas baking!
This past month I have had 3 jobs, a child learning to walk (wow; childproofing is not even possible!), a couple craft fairs and an Epicure show!  It's been busy!  But now it is time to start my Christmas baking, and Grandma's recipes are definitely not short on Christmas desserts!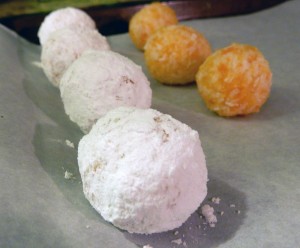 Up first are her Apricot Coconut Balls.  I am not certain that she served them at Christmas-time; but they look like lovely little snowballs, and are very simple to make!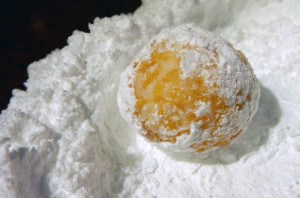 If you do not have a food processor to grind the apricots; use a knife with a bit of butter or lard on it (helps the apricots not to stick) – and don't worry about slightly larger apricot chunks, it will still be delicious!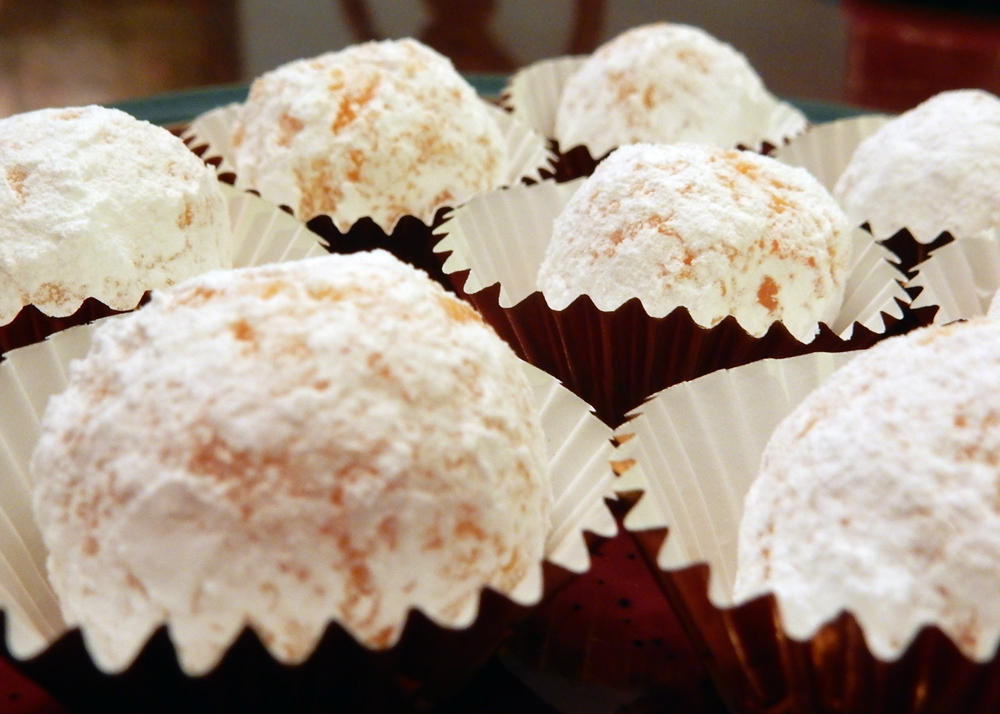 Here is Grandma's recipe card: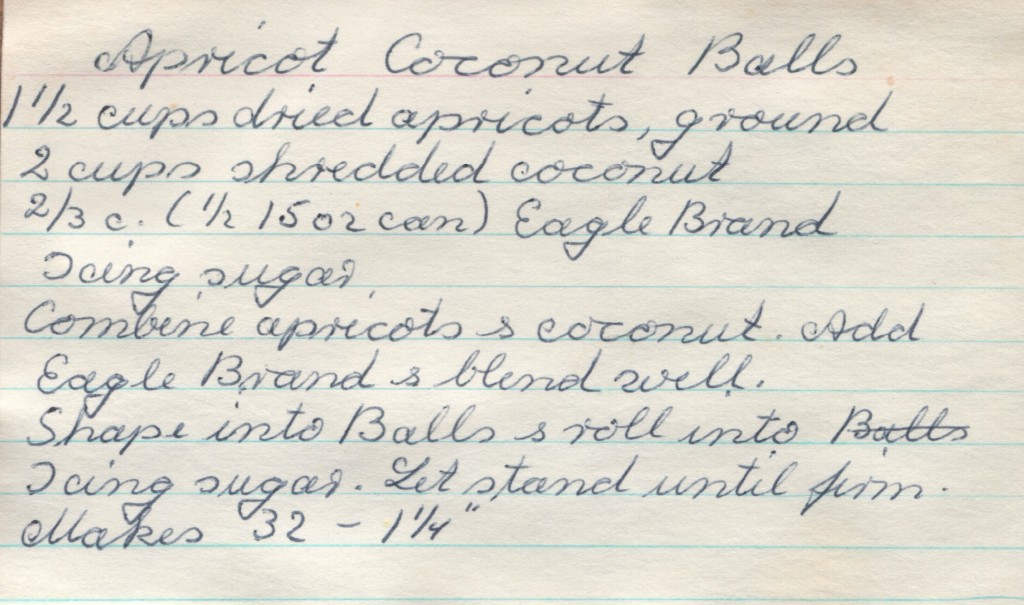 And here is the printable recipe:
Apricot Coconut Balls
1 1/2 cups dried apricots, ground
2 cups shredded coconut
2/3 cups (1/2 can) Eagle Brand
Icing Sugar (for dusting)
Grind apricots in food processor.
Combine apricots and coconut. Add condensed milk and blend well with a wooden spoon (or keep it all in  your food processor, if it can handle it).
Shape into balls and roll in the Icing Sugar.

  Refrigerate

 until firm. Makes 32 – 1 1/4″ balls.
Print the Recipe Only