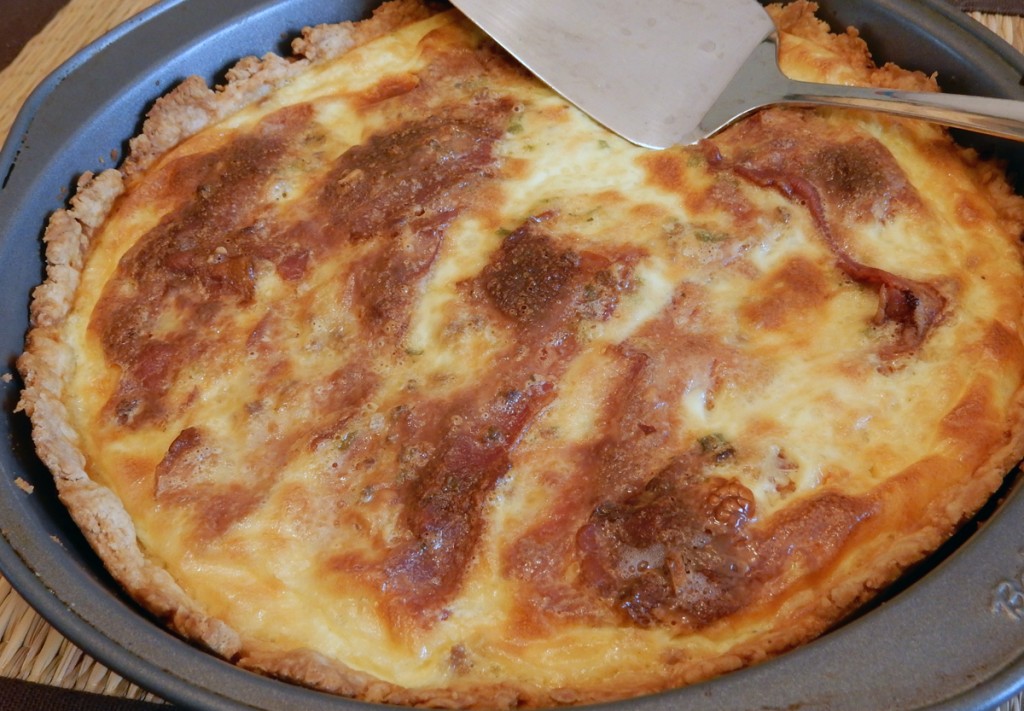 Quiche really is a great Brunch meal idea.  Especially with bacon, who can go wrong with bacon?  A few days prior to making this Quiche I fried up extra bacon and stored it in the freezer until I was ready to make this recipe.  Bacon freezes really well.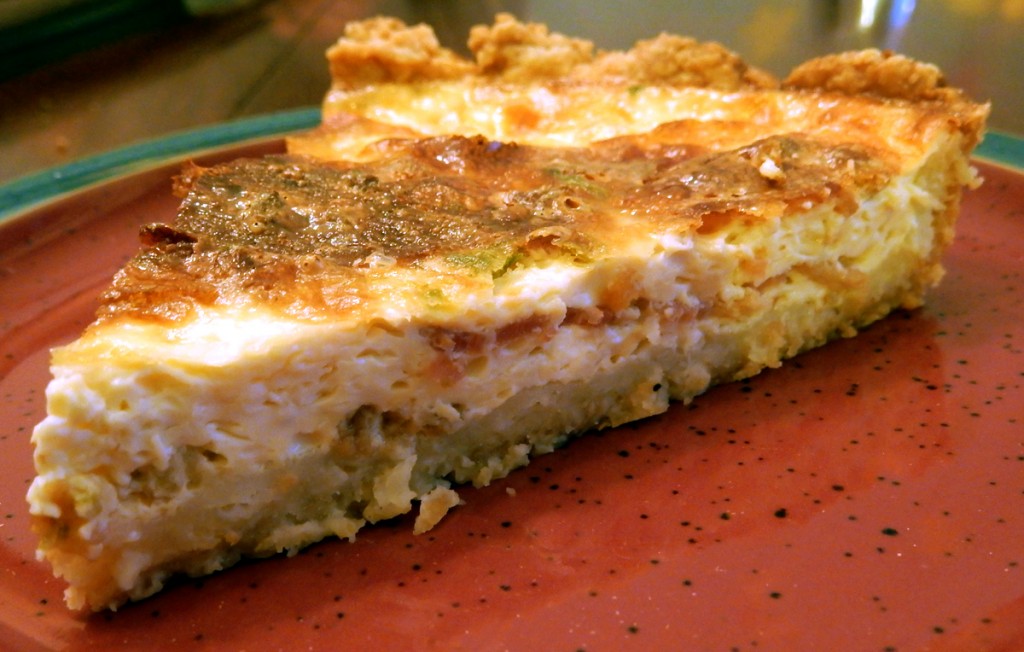 If you are a pro at Pies, then I'm sure this will be simple for you.  But if you are pie-challenged, as I am, well, lets just say I smushed the crust into the pie plate as there was no way my dough was going to "roll".  Once finished, it still cut perfectly, and the crust did not fall apart on me! In my world of making Pie-like things, this is great success!  The flavour was good.  The only thing I would do differently is pre-cut the bacon, so it is more dispersed throughout.
Other than the dough, this recipe was quite quick to do.
Here is Grandma's Recipe card: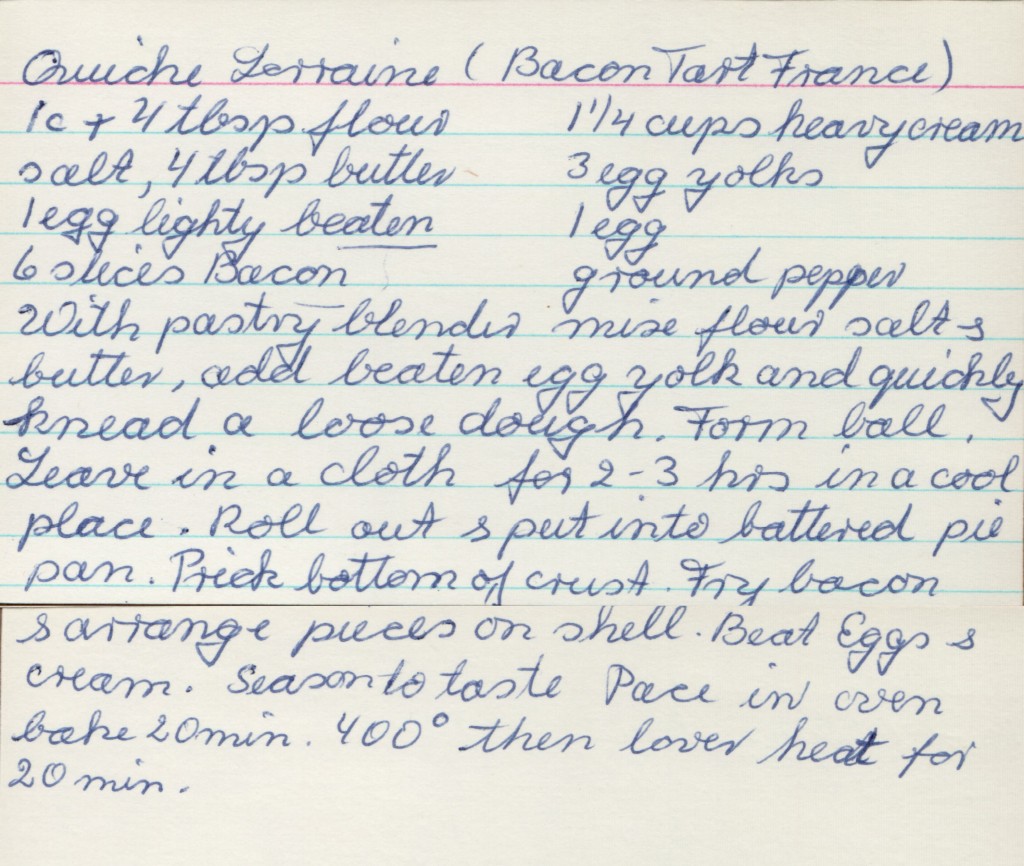 And this is the printable recipe (see button below on web, not in email newsletter):
Quiche Lorraine / Bacon Tart
Crust:
1 cup + 4 Tablespoons Flour
Pinch of Salt
4 Tablespoon butter
1 egg yolk, beaten
Filling:
6 slices of bacon
1 1/4 cups Heavy Cream
3 egg yolks
1 egg
Ground pepper to taste
Instructions:
With pasty blender, mix flour, salt & butter.
Add beaten egg yolk & quickly knead a loose dough.
Form Ball & leave in a cloth for 2-3 hours in the refrigerator.
Fry bacon.
Roll out dough & put into buttered pie pan.

 

Prick the bottom of the crust.
Arrange bacon pieces on the shell.
Beat eggs & cream. Season to taste.
Bake for 20 min at 400; then 20 additional minutes at 325.
Print the Recipe Only