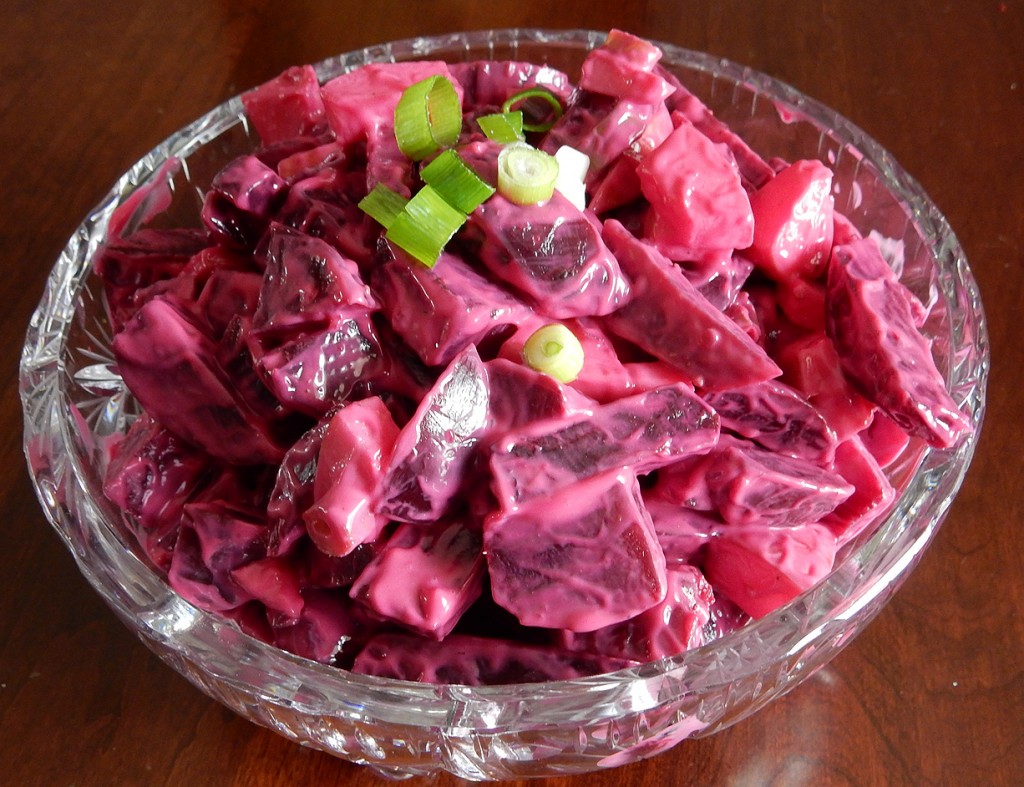 If Grandma's cooking is mentioned at a family event, everyone always talks about her beet salad.  Not surprisingly, she didn't feel the need to write it down, or maybe she passed her original recipe on to one of her many sons' (there was 8!) wives.  Either way, thanks to my Aunt, I tracked down the recipe and made our family some delicious Beet Salad.
I'm not sure what I liked better about this salad, it's bright colour or it's good taste!  It's a perfect dish for the table for variety and it looks good!
Slight variations to the recipe will not hurt it's good flavour, but here is the recipe my aunt passed on to me, which was given to her by Grandma.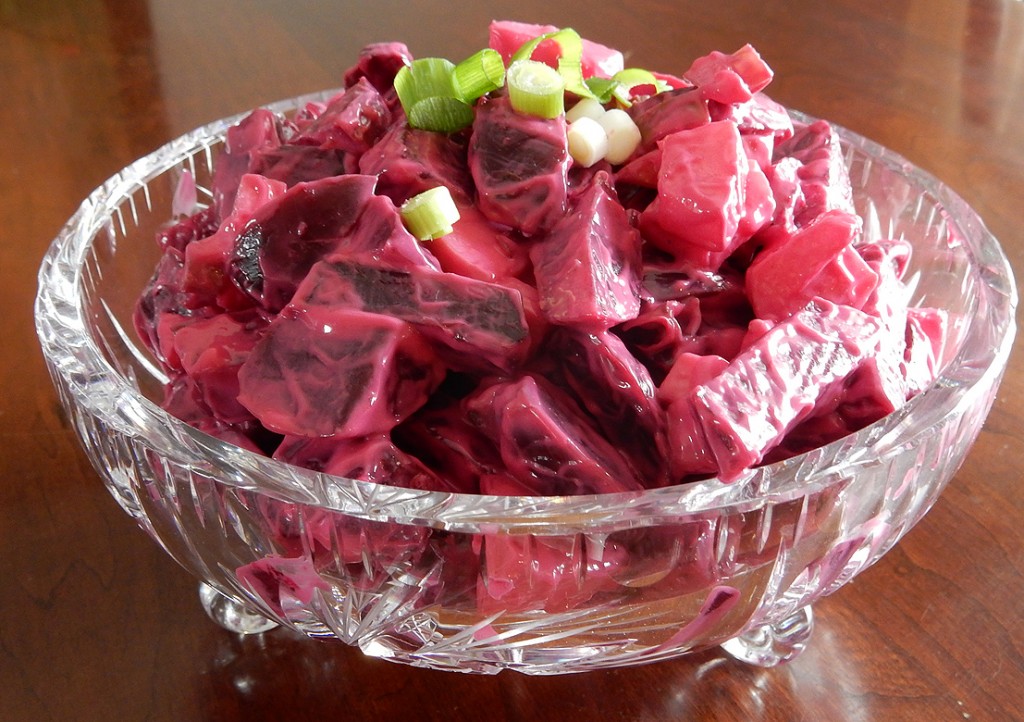 Beet Salad
3-4 lbs beets
1 Apple
1 Green Onion
1/2 cup Walnuts
1/2 cup Miracle Whip (or more to taste)
Salt & Pepper to taste
Directions:
Boil beets, skin ON, for a minimum of 1 hour until soft.
Peel skin off with fingers. Cut into cubes. Let cool.
Cut the apple into small cubes, and add to the beets.
Chop green onion & include with the beets, leaving 1 tablespoon aside.
Add salt, pepper and walnuts.
Then mix with Miracle Whip salad dressing.
Add the remaining green onion on top as a garnish. (Good idea as the WHOLE salad turns pink)
Print the Recipe Only