Potato Balls / Dumplings – Translated from German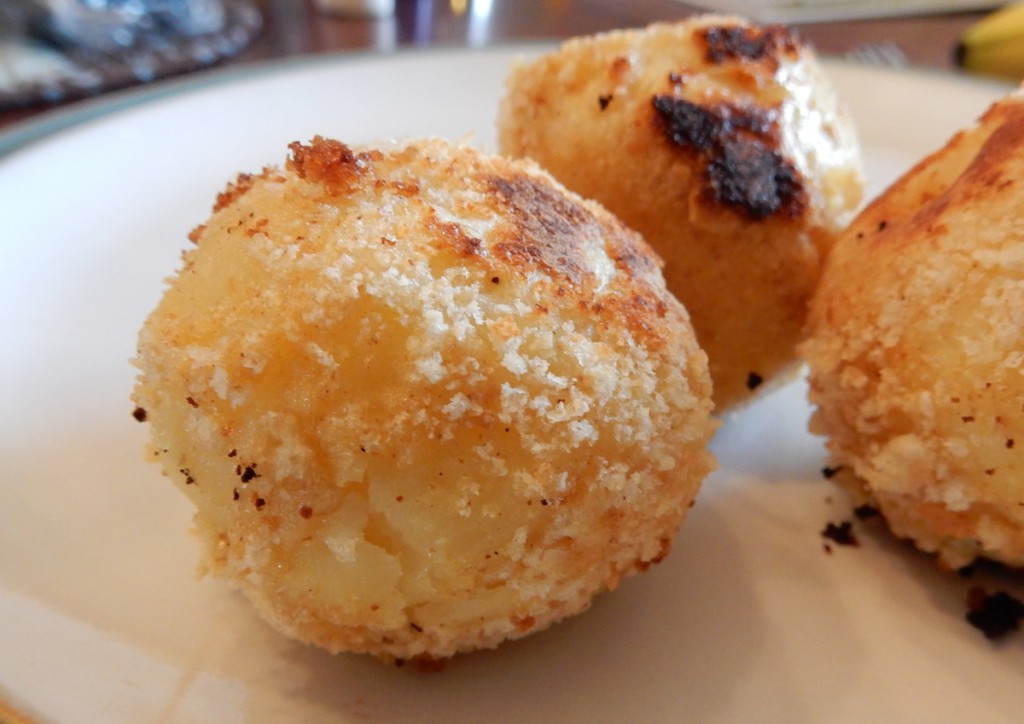 Potato Balls, or Kartoffelbällchen: I remember trying something similar when I visited Germany.  A true German side dish.  These were a tasty take on potatoes.  I imagine they would have been even tastier had I followed the recipe and really cooked them in a lot of fat…  But, the modern health conscious ways & logic stopped me.  But they were still amazing!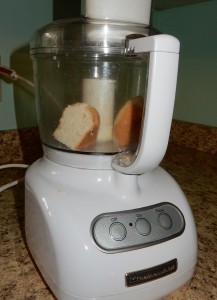 Assuming your mashed potatoes are not too soft and creamy, this would also make a great recipe to use up leftover mashed potatoes!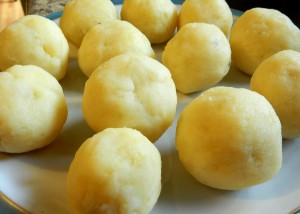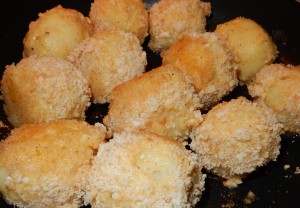 Here is Grandma's german recipe card: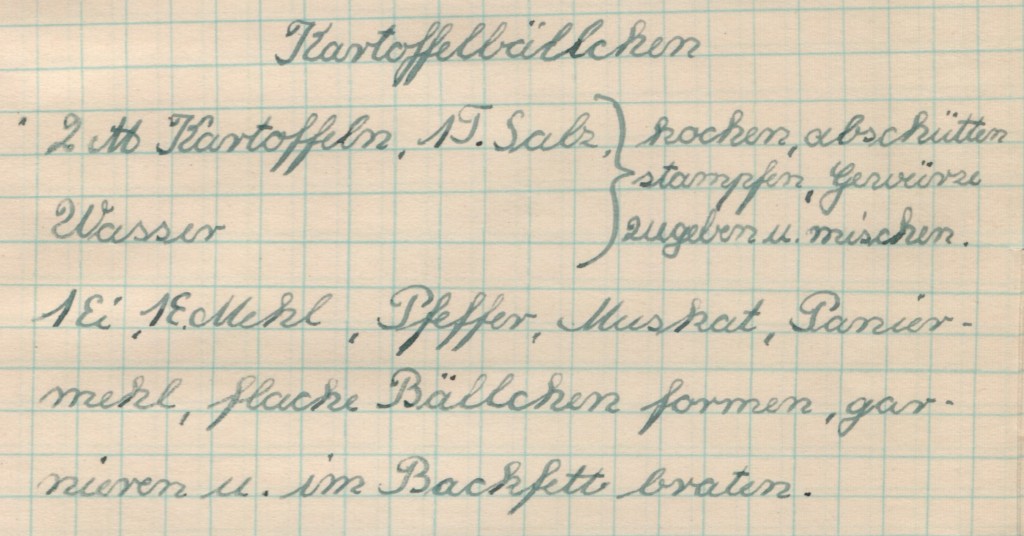 And here is the recipe!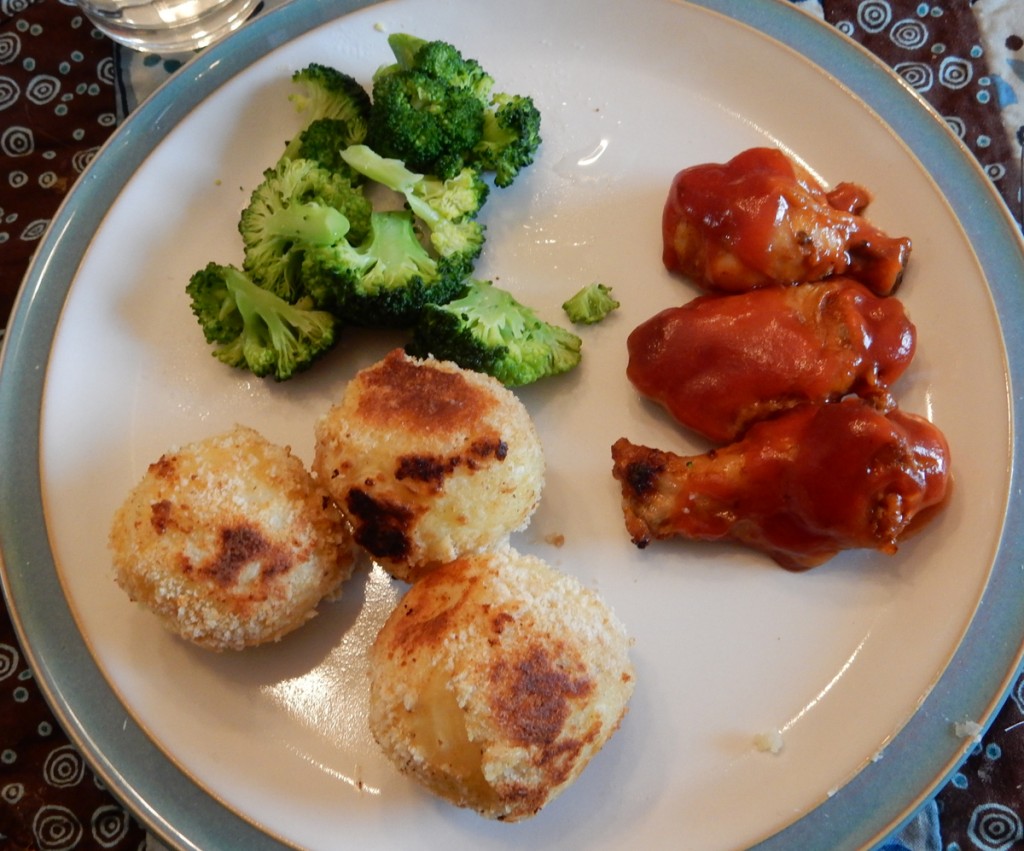 Potato Balls / Potato Dumplings
2 lbs potatoes (5-6 medium)
Salt, Water
1 egg
1 Tablespoon Flour
Pinch of Pepper
1/2 teaspoon Nutmeg
1/2 cup Breadcrumbs
Directions:
Peel the potatoes and boil in salted water until tender.

 

Mash the potatoes.
Beat egg, pepper, nutmeg & flour in small bowl.
Form balls from potatoes, approx 1.5 – 2″.
Place egg mixture on a small plate, Place breadcrumbs on a 2nd plate.
Roll the cooled potato ball in the egg mixture, then in the breadcrumbs.
Gently press the balls to flatten slightly.
Fry in fat until golden; Approximately 5-7 minutes. (A Tbsp of oil is sufficient and healthy, but more tastes better)
Feeds 4.
TIP: Flattening the balls is not necessary, but allows for less fat/oil to be used in your pan.
Add chopped onions to your mashed potatoes for additional flavour.  Grandma used to do this and I will try it next time!
Print the Recipe Only