These lil' tea biscuits shocked me!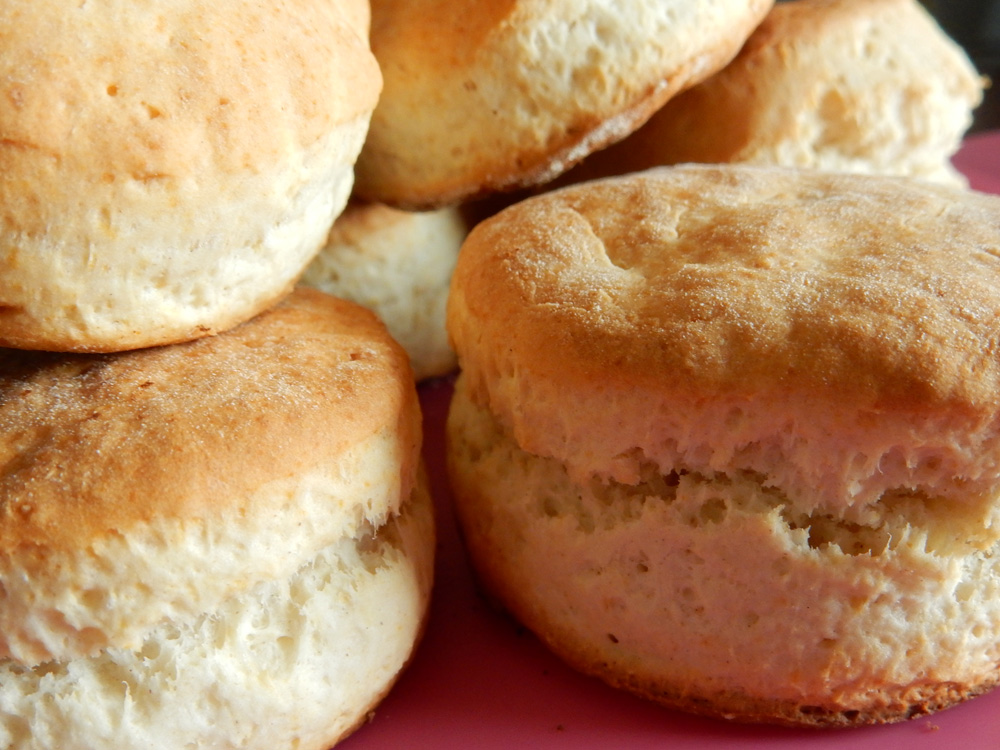 Kneading, Rolling, cookie cutter…. I think I avoided this recipe for awhile because the instructions alone make me feel like I will be prepping these forever!  I am all about quick cooking/baking. But photography & bake time included, I was done in 30 minutes!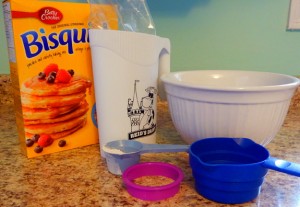 2 ingredients and simple instructions, I'm now sold on Bisquick!  I will buy it again!   One thing to note is that the recipe indicates that these should bake 12 – 15 minutes.  I pulled them out at 10 minutes, and as you can see from my pictures, they are a bit dark.  I would recommend a 7-9 minute bake time.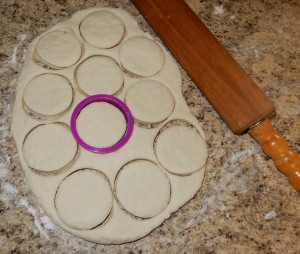 Here is grandma's recipe card: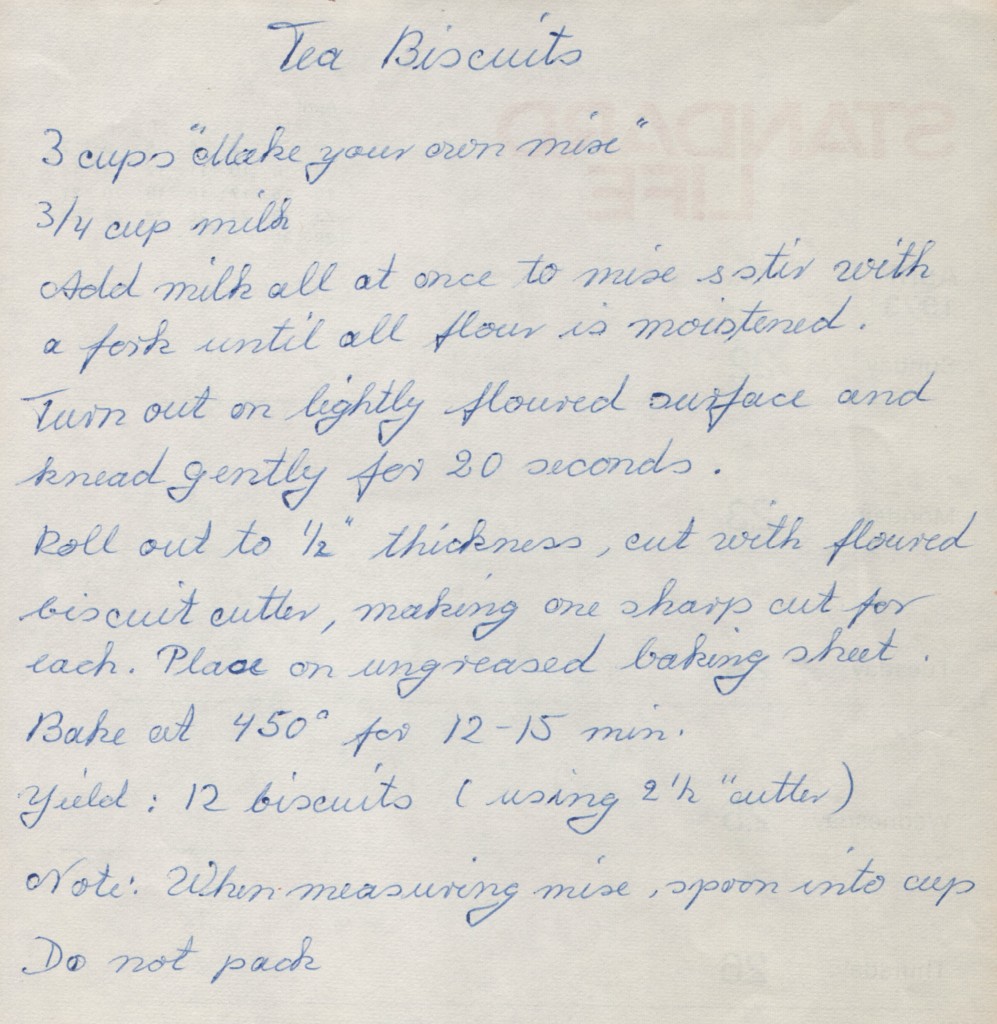 And here is the printable recipe: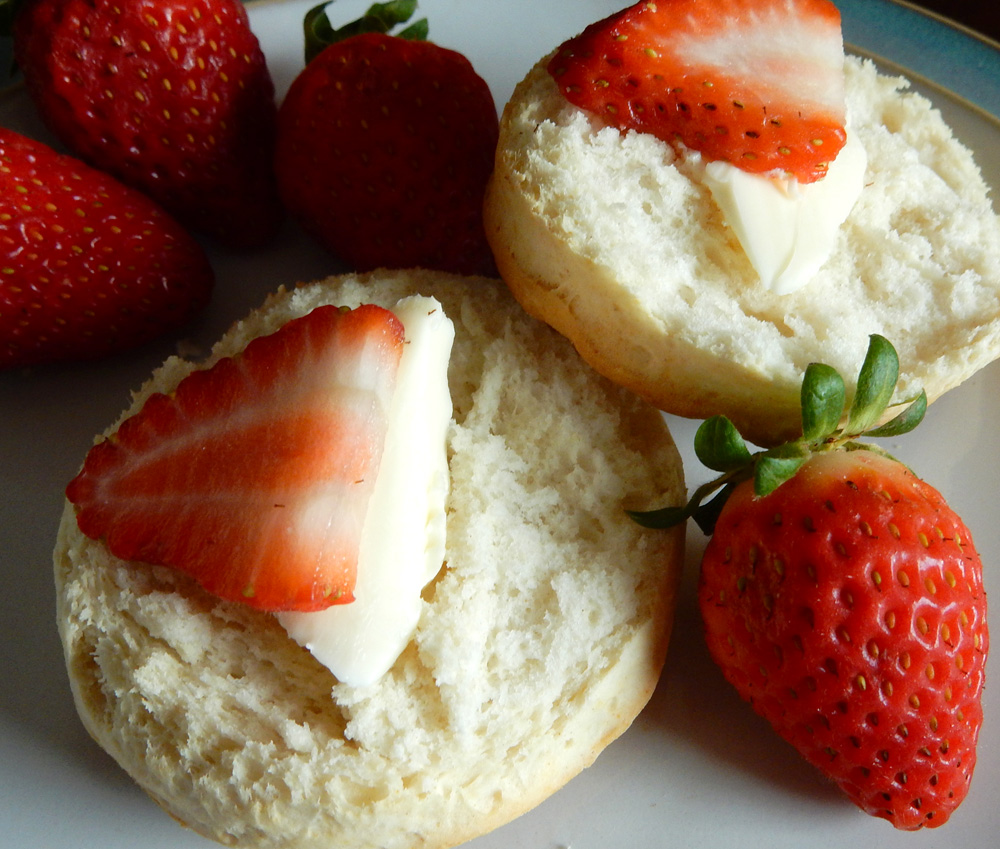 Tea Biscuits
3 cups "Make Your Own Mix"
3/4 cup milk
Add milk all at once to mix & stir with a fork until all flour is moistened; do not over mix.
Turn out on lightly floured surface and knead gently for 20 seconds.
Roll out to 1/2″ thickness, cut with floured biscuit cutter, making one sharp cut for each.
Place on ungreased baking sheet.
Bake at 450 degrees for 7-9 minutes (original recipe indicates 12-15min)
Yields 12 biscuits (using a 2.5″ cutter)
Note: When measuring mix, pour into cup, do not pack.
Print the Recipe Only