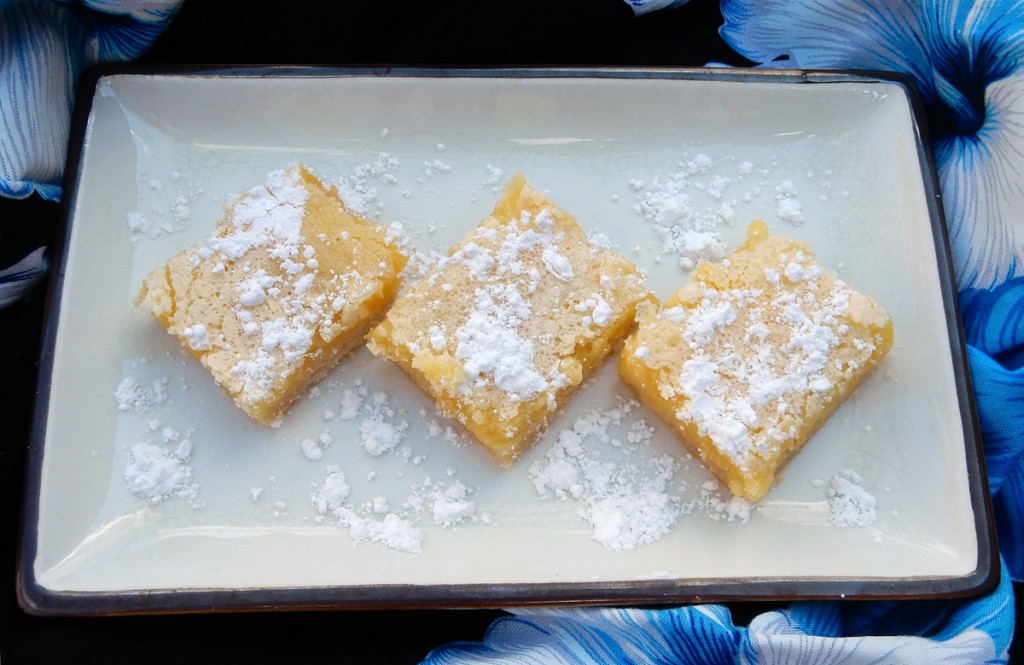 Lemon Bars. For some reason, making them has always intimidated me; I had this vision that the lemon wouldn't set and I'd have a runny liquidy mess. Well, there is a lot of pressure to get a recipe right the first time when you are photographing the results; and naptime only happens once a day. But success! They turned out delicious. The sides turned a bit brown using the timing indicated on the recipe, but far from burnt!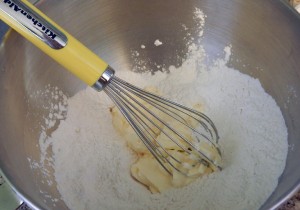 The recipe was easy to follow, and the bake time for the crust is just long enough to complete the Lemon topping. A new favourite around here!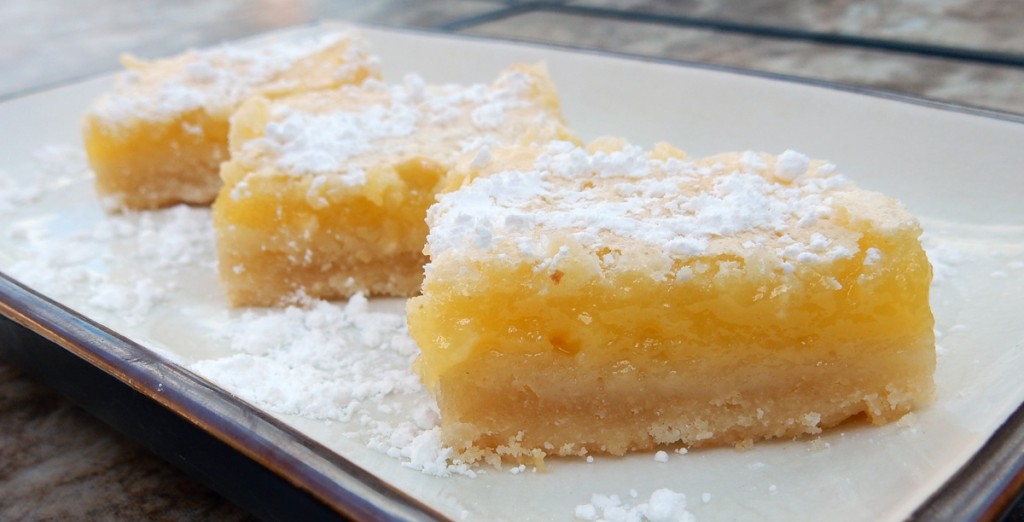 Here is Grandma's recipe card: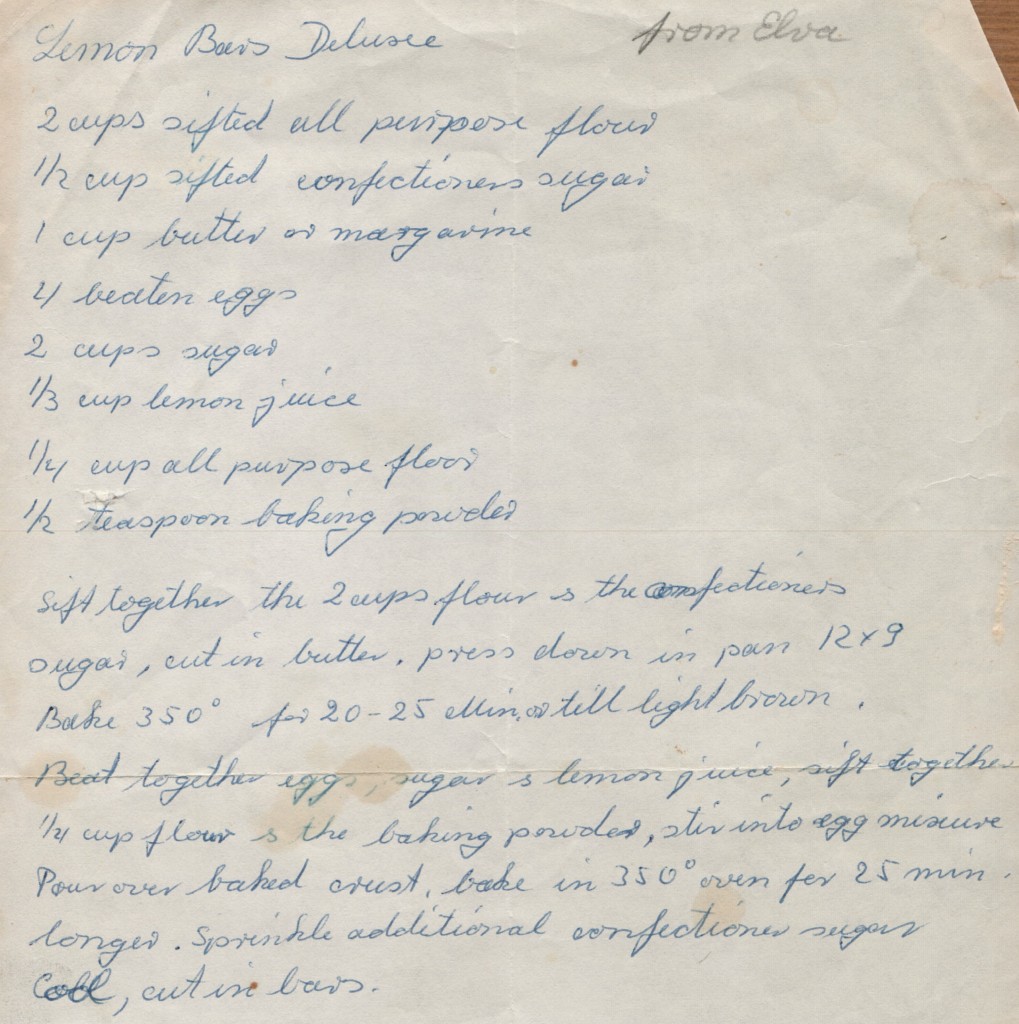 And this is the printable recipe (use the button at the bottom of the page):
Lemon Bars Deluxe
2 cups sifted all purpose flour
1/2 cup sifted confectioners sugar
1 cup butter or margarine
4 beaten eggs
2 cups sugar
1/3 cup lemon juice
1/4 cup all purpose flour
1/2 teaspoon baking powder
Directions:
Sift together the 2 cups flour & confectioners sugar, cut in butter. Press down in 12 x 9 pan.
Bake at 350 for 20 – 25 minutes until light brown.
Beat together eggs, sugar & lemon juice.
Sift together 1/4 cup flour & baking powder, stir into egg mixture.
Pour over baked crust, bake in 350 oven for 25 minutes longer.
Sprinkle additional confectioners sugar on top, Cool, cut into bars.
TIPS: Use a fork or whisk to cut in butter if you do not have a Pastry Blender.  
Once the crust is baking, rinse the bowl and re-use for the lemon topping.
Print the Recipe Only