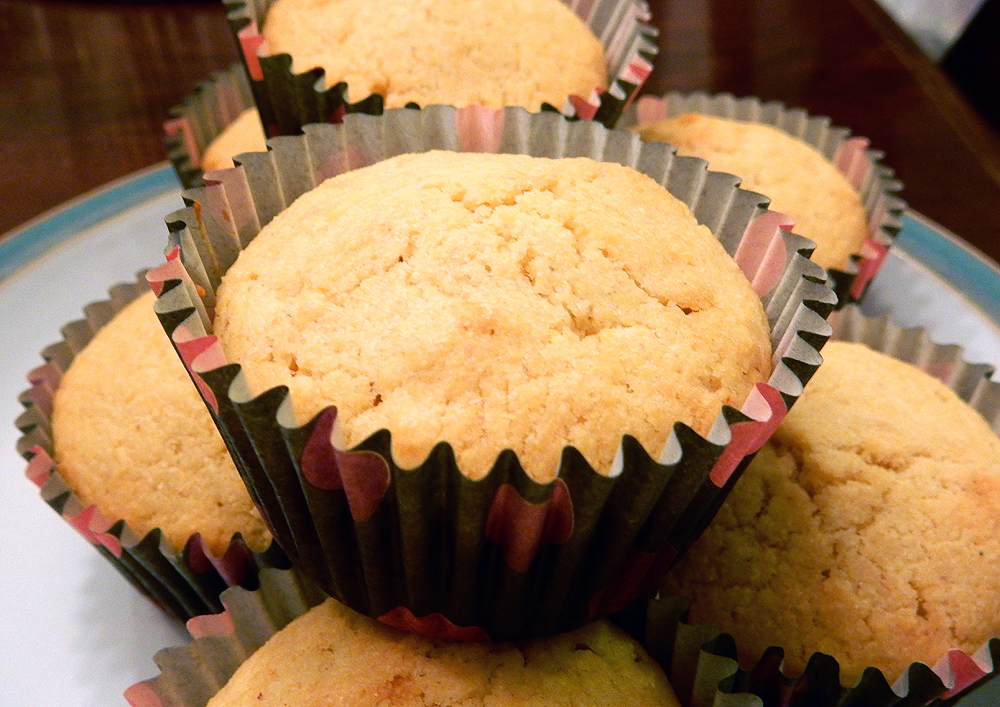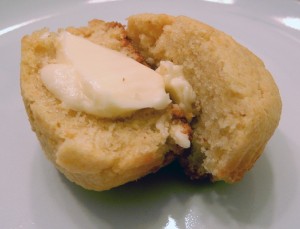 I have never baked anything with corn meal before. These muffins are quick & simple.  I like their taste all by itself; but they go great with Jam or butter :).   I'll be making them again to use up that massive package of corn meal I bought!!
It's a little batch, making only 12 small muffins… But they taste the best fresh; so weekend breakfasts would be great!  I wonder if they would last more than hour with Grandma's houseful of boys??
Here is her recipe card & the printable recipe (including baking instructions).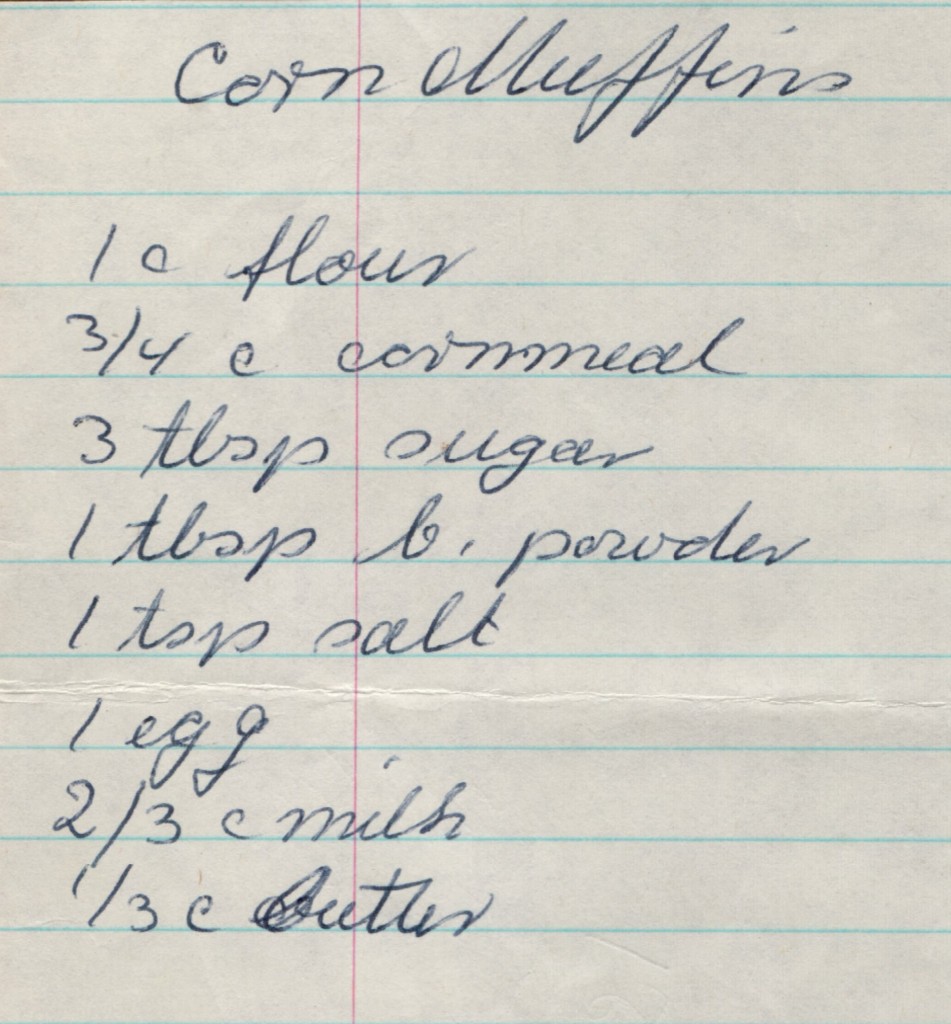 Corn Muffins
1 egg
2/3 cup milk
1/3 cup butter
1 cup flour
3/4 cup cornmeal
3 Tablespoon sugar
1 Tablespoon baking powder
1 teaspoon salt
1. Mix milk, butter & egg together until well blended.
2. Combine all dry ingredients together. Mix into wet ingredients; do not overmix or the muffins will be tough.
3. Pour into a greased muffin tin or lined with baking cups.
4. Bake at 375 for 20 minutes or until the edges look done or until they come clean with a toothpick.
Print the Recipe Only