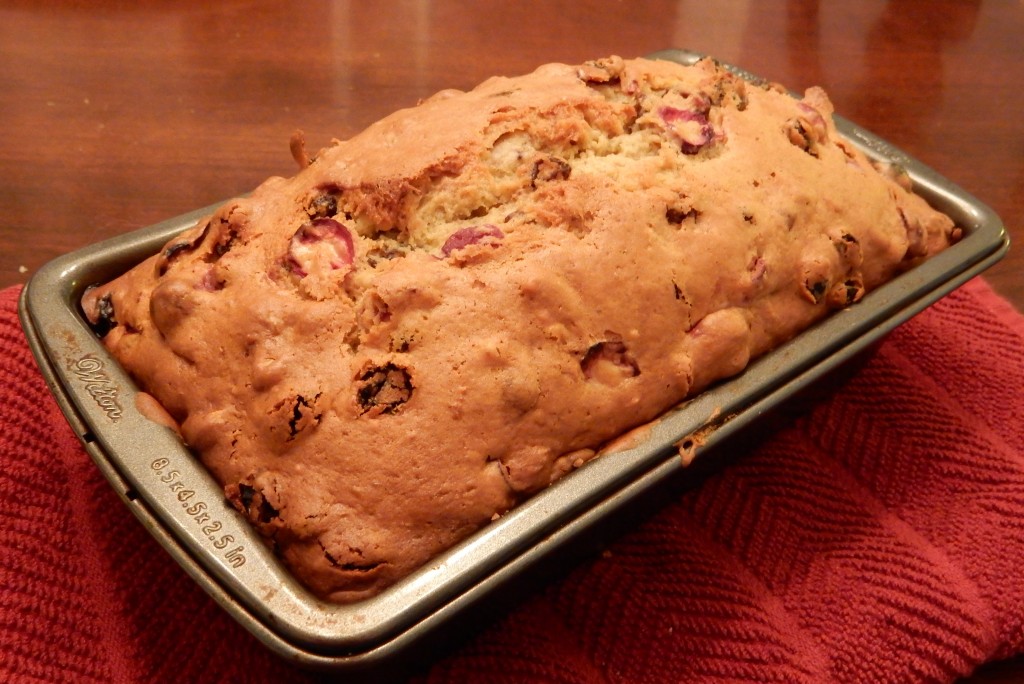 Flavour burst!!  Talk about great color, flavor & just Delicious! This bread should really be called "Cranberry Orange Peel Raisin Nut Bread"… But I can see how that could be a bit excessive!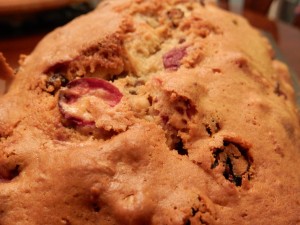 "Hey, whatcha eating?"
"Cranberry Orange Peel Raisin Nut Bread"
…yea, a little long; we'll stick with Grandma's Cranberry Bread 🙂
This tasted great!  Mine turned out a bit crumbly; but honestly- I'm not a very accurate measurer, and this recipe could be a bit particular.  Nonetheless; it tasted great! It needs no jam or butter!
Update:  The next day it sliced perfectly.  I guess I was a bit anxious!
Doesn't it look good too?  Reminds me of a Tim Horton's Fruit Explosion muffin. I should start making loaf pan breads more often!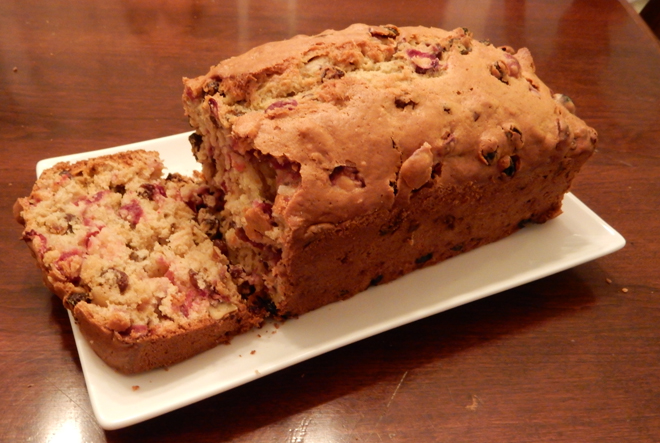 Here is the recipe and my Grandma's recipe card!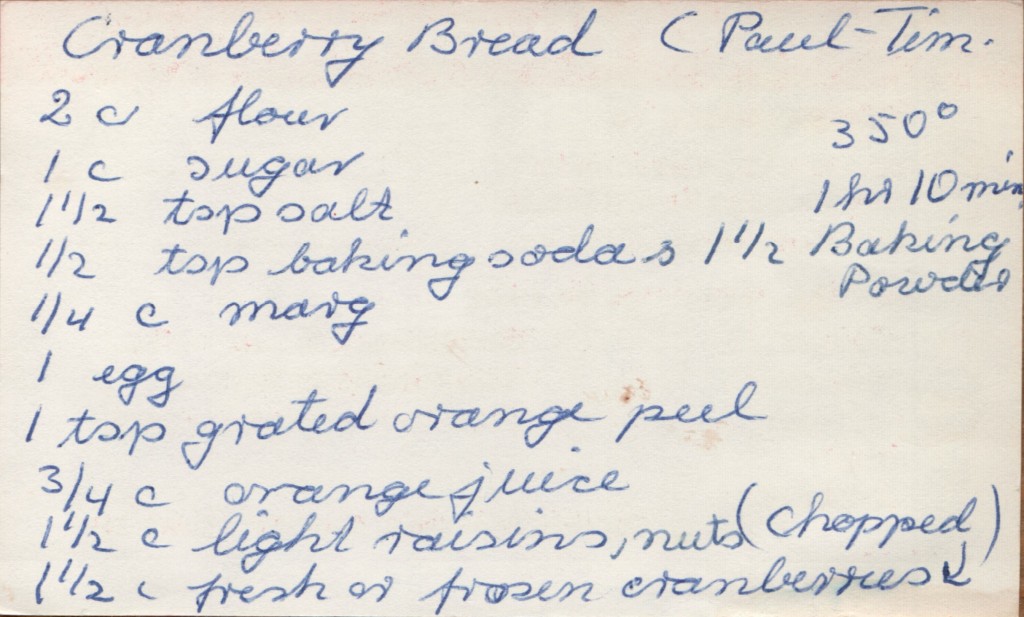 Cranberry Bread
1/4 cup margarine
1 egg
1 cup sugar
3/4 cup orange juice
2 cups flour
1 1/2 teaspoon salt
1/2 teaspoon baking soda
1 1/2 teaspoon baking powder
1 teaspoon grated orange peel
1 1/2 cups light raisins
1 1/2 cups nuts, chopped
1 1/2 cups fresh or frozen cranberries, chopped
Directions:
Mix margarine, egg, sugar together.
Add orange juice, mix.

 

Then add dry ingredients (flour, salt, baking soda, baking powder), mix.

 

Stir in orange peel, nuts, raisins & cranberries.

 

Scoop mixture into a loaf pan. Bake at 350 for 1 hr and 10 minutes or until centre comes out clean when poked with a toothpick.
Print the Recipe Only